LENNIE ALICKMAN is a Massachusetts native, graduating from Andover High School in 1979. She studied painting and received a BFA from Syracuse University in 1983. Beginning in Boston and moving to Los Angeles, Lennie worked for The Boston Company until 1999. Most recently, she was a Senior Managing Director for First Republic Bank in Los Angeles. In 2012, her passion for art was calling so Lennie retired from private banking to pursue a professional career in the arts. She moved to Provincetown from Los Angeles full-time in 2012. Lennie is the Treasurer and on the Board of Trustees at The Provincetown Art Association and Museum. She was elected to the board in 2019.

WHITNEY BATTLE-BAPTISTE is a scholar and activist who views the classroom and the university as a space to engage contemporary issues with a sensibility of the past. Her academic training is in history and historical archaeology and her research is primarily focused on how the intersection of race, gender, class, and sexuality look through an archaeological lens. Her work has included interpreting captive African domestic spaces at Andrew Jackson's Hermitage Plantation, school segregation in 19th century Boston at the Abiel Smith School on Beacon Hill, the Burghardt family homestead, also known as the W. E. B. Du Bois Homesite in Great Barrington, and her most recent work on the complexities of navigating a community-based archaeological project at the Millars Plantation site on the Bahamian island of Eleuthera. Her book, Black Feminist Archaeology (Left Coast Press, 2011), outlines the basic tenets of Black feminist thought and research for archaeologists and shows how it can be used to improve contemporary historical archaeology as a whole. She also serves as the Director of the W. E. B. Du Bois Center at UMass Amherst and was appointed to the board by Governor Charlie Baker in 2018.

GLYNDA BENHAM has more than 35 years of engineering, and hands-on technical and administrative program management experience including being a founder, owner, Director, and President of a small high technology company specializing in antenna design and development for military applications. She holds an MA in Engineering Science from the University of Oxford. Glynda is also passionate about the arts. She is a founding member of the Ensemble Flora Musica (a group dedicated to presenting medieval, renaissance, baroque and contemporary music on recorders and other historical instruments) and also of the New England Mosaic Society. She is an accomplished mosaic artist, knits stuffed bears for "Teddies for Tragedies", and is an avid Zentangle® (meditative pattern art) practitioner. Glynda was born in the UK but has been a resident of Sterling in central Massachusetts for more than thirty years. She was elected to the board in 2014.

RAMON BORGES-MENDEZ was born in Puerto Rico. He holds a BA (cum laude) in Social Thought and Political Economy from UMASS-Amherst, and an MCP and PhD in Urban and Regional Planning from MIT. Currently, Prof. Borges-Méndez is an associate professor and coordinator of the graduate program in Community Development and Planning at Clark University. He has publications on workforce development, environmental justice, labor markets, regional planning, and immigration, which have appeared in Local Environment, The Upjohn Institute Press, CENTRO Journal, and the Economic Development Quarterly. He has served as a consultant for The World Bank, The Ford Foundation, the Inter-American Development Bank, and SEIU-1199 Health Care Workers (NYC), and other nonprofits and governments. Ramón co-leads Worcester's Working Cities Challenge Project (FED-Living Cities) on workforce development and the food-driven economy, and belongs to the board of directors of Worcester Common Ground CDC and the Latino Education Institute at Worcester State University. He was elected to the board in 2017.

LAUREN COHEN is a Senior Vice President at Pure Communications, a strategic communications firm based in Cambridge. Previously she was with Ruder Finn for twelve years. While at Ruder Finn, Lauren's work has helped earn numerous PR industry awards for the agency and her clients. She received her BS in Marketing from Lehigh University. She and her husband live in Boston. Lauren was elected to the Mass Humanities board in 2013.

ALICE DELANA is a retired teacher who taught English and Art History at Miss Porter's School, Farmington, CT for 39 years. From 1981 to 1984 she also taught computer Programming (BASIC) when the school added programming to its graduation requirements. In Hartford, CT, she served on the boards of the Wadsworth Athenaeum and the Mount Holyoke College Art Museum of which she was chair from 2008-2011. For 15 years a docent at the Harvard Art Museums, she has lectured on Harvard alumni trips from Provence to Scotland to Cuba. A widow, she delights in her five perfect grandchildren's many achievements. Alice was elected to the Mass Humanities board in 2014.

ELIZABETH DUCLOS-ORSELLO is a publicly-engaged scholar and educator with two decades of experience in the higher education, museum, social service, k-12 and cultural sectors in both the US and Europe. She is currently Professor and Chair of the Department of Interdisciplinary Studies, the Coordinator of American Studies and an affiliated Faculty with the Center for Economic Development and Sustainability at Salem State University where she was founding University Fellow for Service-Learning and has led university initiatives related to civic engagement, strategic planning, general education and global studies. Her scholarly work – much of it public-facing – relates to the intersections of gender, ethnicity, immigration, religion, place-making and the cultural construction of a community. Her professional career has focused on social justice and social change since her days as a Jesuit Volunteer in Kansan City, MO. Passionate about the public policy impacts of the humanities, she works with and consults for museums, schools, historic sites, local governments and social service non-profits, helping them build bridges and new approaches in their work to effect change. She has served on numerous boards including the House of the Seven Gables, The Northshore Community Development Coalition and the Boston-Strasbourg Sister City Association. A two-time Fulbright Scholar (Luxembourg and Greece) and Whiting Fellow (Cote D'Ivoire), she holds a B.A in History and Sociology-based Human Relations from Connecticut College and a Ph.D. in American and New England Studies from Boston University. She lives in Somerville with her husband and son where she can be found running, hiking or generally enjoying the outdoors whenever possible. She was elected to the board in 2014.

WILLIAM M. FOWLER, Jr. is the former director of the Massachusetts Historical Society and is Distinguished Professor of History at Northeastern University, Emeritus. Professor Fowler received his undergraduate degree from Northeastern University and his Ph.D. from the University of Notre Dame. He is the former editor of The New England Quarterly and the author of a number of books relating to American history including: William Ellery A Rhode Island Politico and Lord of Admiralty; Rebels Under Sail: The Navy in the Revolution; The Baron of Beacon Hill: A Biography of John Hancock; Jack Tars and Commodores: The American Navy 1783-1815; Silas Talbot: Captain of Old Ironsides; Under Two Flags: The American Navy in the Civil War; Samuel Adams: Puritan Radical and Empires at War: The French and Indian War and the Struggle For North America, 1754-1763. He wrote the "Introduction" and "Epilogue" to Boston Looks Seaward and he is co-author of America and The Sea: A Maritime History of America. His most recent book is Steam Titans: Cunard, Collins and the Epic Battle for Commerce on the North Atlantic (2017). He is a member of the Colonial Society of Massachusetts, the American Antiquarian Society, and an Honorary Member of the Boston Marine Society and the Society of the Cincinnati. He is a Fellow of the Massachusetts Historical Society and the Pilgrim Society. He received an honorary degree from Northeastern University in 2000. William lives in Reading and was appointed to the Mass Humanities board by Governor Baker in 2015.
BRUCE GRINNELL recently concluded a fifty year career as a practicing attorney working primarily in Berkshire County. A graduate of Deerfield Academy, Williams College and Boston University School of Law, he moved to Williamstown in 1968 after clerking in the Federal District Court in Boston. Beginning as a single practitioner, the practice grew to seven attorneys with offices in Pittsfield and Williamstown. For the past fifteen years, Bruce restricted his practice to mediation. Grinnell was a Fellow in the American Academy of Matrimonial Lawyers, served as a trustee at Massachusetts College of Liberal Arts, was trustee and Board Chair of the former North Adams Regional Hospital, chaired the successful Capital Campaign there, raising over eleven million dollars. He was also a founder and president of the local ABC program in Williamstown. He was elected to the board in 2017.

CANDACE LEE HEALD has served as the Director of AHA! New Bedford's 2nd Thursday FREE Art and Culture Night since 2007. Previously, she was Vice-President of Program, Education and Exhibitions at the New Bedford Whaling Museum, where she oversaw educational and public programs, exhibitions and library functions as well as visitor services and volunteers. Lee's undergraduate degree in American History is from Brown, her Master's Degree in American History and Museum Studies is from the University of Delaware and her Ph.D. is from Lesley University. She served on the Governor's Creative Economic Development Council as well as other non-profit boards. Lee joined the Mass Humanities board in 2018.

ANDREW HELENE is a Vice President in the Private Equity Banking Group at RBS Citizens, N.A. in Boston. Drew received his BA in history and economics from Williams College, MBA in finance from Columbia University, and Masters in International Public Policy from the Paul Nitze School of Advanced International Studies at Johns Hopkins University. Drew is a former board member of the Cape Cod Technology Council and resides in Brewster. Prior to moving to the Cape in 2004, Drew worked in Washington at the Center for Education Reform and edited A Tough Act to Follow? The Telecommunications Act of 1996, by Harold Furchgott-Roth, for the American Enterprise Institute. He also worked for ABN AMRO Bank N.V., syndicating loans for clients on the West Coast and in Canada after beginning his career at the Manufacturers Hanover Trust Company in New York where he covered Dallas and New Orleans. Drew was elected to the Mass Humanities board in 2013.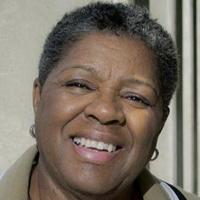 JACKIE JENKINS-SCOTT is a nationally recognized leader with more than three decades of experience in senior and executive leadership positions in higher education and public health. She was the 13th President, and the first African-American President, of Wheelock College, serving from 2004 – 2016. She was appointed to the board by Governor Baker in 2017.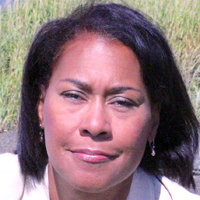 DENISE KAIGLER is the founder and principal of MDK Brand Management, LLC, a firm that helps clients elevate their brand, broaden their visibility, and strengthen their value. Denise is also the author of Forty Dollars and a Brand: How to Overcome Challenges, Defy the Odds and Live Your Awesomeness, a book designed to help individuals define a personal brand that helps them reach their professional goals. Denise has decades of corporate experience in communications, branding, and marketing at global brands Reebok, adidas Group, Nintendo and Boston Scientific. Since founding MDK Brand Management in 2015, she has been helping organizations and individuals discover, demonstrate, and deliver their awesomeness through the power of storytelling. Organizations that have tapped MDK Brand Management include Allen & Gerritsen, Boston Scientific, Children's Services of Roxbury, Marsh & McLennan Companies, Merrill Lynch, and the National Basketball Wives Association. MDK Brand Management also supports numerous Massachusetts correctional facilities where Denise helps current and former inmates remake their brands to rebuild their lives. Denise, who has a daughter and a son, is active in the non-profit community and sits on several boards, including the Greater Boston Chamber of Commerce, Mass Humanities, and the University of Massachusetts Boston Advisory Board for Sport Leadership and Management. She is also an adjunct professor at Lasell College in Auburndale, MA. She was appointed to the board by Governor Baker in 2018.


PEGGY KEMP has served in the Boston Public Schools for more than 30 years as a teacher, department head and headmaster. As Headmaster of Fenway High School from 2003-2016, Peggy helped to transition the pilot school into one of Boston's leading secondary schools. In 2010, Fenway High was rated one of America's Best High Schools by U.S. News and World Report. Peggy formerly served as the founding Director of the Office of School Partnerships at the Harvard Graduate School of Education. She has led school reform initiatives such as Harvard's Project Zero and Jobs for the Future and served as the Associate Director of a National Science Foundation-funded math and science regional center. She is a graduate of Berea College and Harvard Law School. She was elected to the board in 2017.

AMY MACDONALD is Director of Community Engagement at WBUR. In that role, she is responsible for creating and organizing events on a diverse range of subjects that are held in venues throughout Greater Boston. In addition, she is the liaison for WBUR hosts and reporters to serve as moderators, emcees and panelists for other organizations' forums. Years ago, Amy worked at WBUR as a producer for "The Connection" under the helm of host Christopher Lydon. In between her stints at WBUR, she was the Forum Producer at the JFK Library, organizing the Library's lecture series — with the help of former Director and Mass Humanities Board member Tom Putnam. A graduate of Smith College, she has a Masters in Communication from Stanford University and Masters in English from Boston University. She was elected to the board in 2017.

MICHAEL PAPPONE is a partner at Goodwin Procter LLP and a member of its Pro Bono Committee. An avid outdoorsman, he was a member of the team that provided pro bono legal services that enabled The Trust for Public Land to acquire 337 acres of forestland and endangered species habitat in Western Massachusetts. His legal practice focuses on financial restructurings. Michael earned his bachelor's degree at U.C. Berkeley and his law degree at Harvard Law School. He co-authored the strategic plan for The Cambridge School of Weston during his tenure as board chair, serves on the Strategic Plan Goal Team for the Massachusetts Audubon Society, is a member of the Selection Advisory Committee for the GreenLight Fund and recently joined the board of the Volunteer Lawyers Project. He was appointed to the Mass Humanities board by Governor Patrick in 2014.

TOM PUTNAM is the Edward W. Kane Executive Director for the Concord Museum. He has previously served as the Director of the John F. Kennedy Presidential Library and Museum and Special Assistant for Presidential Libraries for the National Archives and Records Administration. A graduate of Bowdoin College and the Woodrow Wilson School of Public and International Affairs at Princeton University, he has also directed a federally funded Upward Bound program that helped low income high school students in Springfield, Holyoke, and Franklin County to be the first in their families to attend college. He was elected to the board in 2012.

HILDA RAMIREZ has been Assistant Director of the Latino Education Institute at Worcester State University since 2012. Her prior positions include Executive Director of the Worcester Youth Center (2008-2012), owner/operator of Ritmos Academy, a social enterprise dedicated to the development of Latino culture through the arts, and Manager of the John Hancock Observatory (1985-2002). Hilda has her BS in Business Management from Lesley University and her Masters from the Harvard Graduate School of Education. She has been an adjunct lecturer at Clark University, Wheelock College, and Cambridge College. Hilda has served on the Worcester School Committee and the Worcester Arts Commission and was appointed to the foundation board by Governor Baker in 2016.

GAIL REIMER is the founder and former executive director of the Jewish Women's Archive. A graduate of Sarah Lawrence College, Reimer began her professional career as a faculty member at Wellesley College shortly after receiving her PhD in English and American Literature from Rutgers University. In the early 1990's, while serving as Associate Director of the Massachusetts Foundation for the Humanities, Reimer conceived and co-edited two ground breaking anthologies of Jewish women's writings – Reading Ruth: Women Reclaim a Sacred Story and Beginning Anew: A Woman's Companion to the High Holy Days. Honored by the American Jewish Historical Society with its Lee Max Friedman award for distinguished service in the field of American Jewish History in 2014, Reimer continues to write and lecture on Jewish women's history here and abroad. Gail lives in Brookline with her husband Joe. She was elected to the board in 2016.

RONALD SLATE is a poet and literary critic who spent over thirty years working in high technology marketing and communications. He began as a public relations specialist at Wang Laboratories in 1979, then ran corporate communications for Stratus Computer. From 1994-2001, he was vice president of global communications for EMC Corporation. He then served for five years as chief operating officer of A/F Protein, a life sciences and biotechnology start-up. Ron's first book of poems, The Incentive of the Maggot (2005, Houghton Mifflin), was nominated for the National Book Circle Critics Prize. A second collection, The Great Wave, followed in 2009. Ron did his graduate studies at Stanford University and the University of Wisconsin. He and his wife, Nancy Gilson, have three children and three grandchildren, and live in Milton. She was elected to the board in 2014.

YVES SALOMON-FERNÁNDEZ is the President of Greenfield Community College. She previously served as President of Cumberland County College in New Jersey and Interim President of MassBay Community College in Wellesley, Massachusetts. She is a strong advocate for the humanities, especially in the context of increasing technological disruption across industries. She was elected to the board in 2019.



RAJINI SRIKANTH is Professor of English and Dean of the Honors College at the University of Massachusetts Boston. She is also affiliated faculty of the Asian American Studies Program and the Human Rights minor. Professor Srikanth is the author of two monographs, Constructing the Enemy: Empathy/ Antipathy in US Literature and Law (2012) and The World Next Door: South Asian American Literature and the Idea of America (2004), and the co-editor of multiple collections, including The Cambridge History of Asian American Literature (2016), a special issue on Islamic feminisms of the International Feminist Journal of Politics (2008), White Women in Racialized Spaces: Imaginative Transformation and Ethical Action in Literature (2002), and A Part, Yet Apart: South Asians in Asian American (1998). In addition, she has numerous essays in peer-reviewed journals and chapters in collections. Her publications and teaching span Asian American literature, human rights, pedagogy, and comparative race and ethnic studies. Rajini is co-recipient of grants from the Ford Foundation ($100,000 in 2007 to organize and host an international conference on Islamic feminisms) and the National Endowment for the Humanities ($100,000 in 2018, to develop and implement a three-course cluster in environmental humanities). She was elected to the board in 2018.

JILL SULLIVAN has spent most of her adult life in public service. She served for four years on the Town of Swampscott's Planning Board and eight years on the town's Board of Selectmen, two years as chair. She was a founder of the town's Community Development Committee, Chair of the Town Building Oversight Committee and member of the Zoning By-Law Review Committee. She is currently a member of the Swampscott Finance Committee. Jill is a graduate of Brown University (Business Economics) and holds an MA in Regional Studies – East Asia from Harvard University and a MA in English from Salem State University. She is a member of the Executive Board of the Center for Holocaust and Genocide Studies at Salem State University, and serves as Chair of the Center's Community Board. Jill has also helped various organizations such as My Brother's Table, RAW Art Works, the All Blue Foundation, and the Swampscott Public Library on fundraising initiatives. Jill is currently teaching writing at Waring School in Beverly. She was appointed to the foundation board by Governor Charlie Baker in 2016.

EMMA J. TENG is the T.T. and Wei Fong Chao Professor of Asian Civilizations at the Massachusetts Institute of Technology. Dually appointed in Global Studies and Languages and in History, Emma teaches courses in Chinese culture, Chinese migration history, Asian American history, East Asian culture, and women's and gender studies. In 2013, she was named a MacVicar Faculty Fellow for her contributions to undergraduate teaching at MIT. Emma earned her Ph.D. in East Asian Languages and Civilizations at Harvard University. Her first book, Taiwan's Imagined Geography: Chinese Colonial Travel Writing and Pictures, 1683-1895 (2004) a study of Chinese colonial discourses on Taiwan, places the China-Taiwan relationship in the historical context of Chinese imperial expansionism. Her latest book, Eurasian: Mixed Identities in the United States, China and Hong Kong, 1842-1943 (2013), examines ideas concerning racial intermixing and the lived experiences of mixed families in China and the US. Emma's current projects include an exhibit on the early history (1877-1931) of Chinese students at MIT for the MIT Libraries' Maihaugen Gallery. Emma serves on the faculty advisory committee of the Harvard-Yenching Institute. She lives in Wayland and was elected to the board in 2016.

PHISAMAY S. UY is Associate Professor in the College of Education's Leadership in Schooling Program and co-director of the Center for Asian American Studies at University of Massachusetts-Lowell. She has 20+ years of teaching experience. Her research focuses on Southeast Asian immigrant and refugee populations. She lives in Lowell, MA. She was elected to the board in 2019.



BIANCA SIGH WARD is a young professional with unique insight into the Boston art community. After working at the Museum of Fine Arts, Boston, (MFA) raising corporate funds for the institution she went on to the School of the Museum of Fine Arts (SMFA) to work with emerging artists where her passion for relationship building grew. She currently works at the ACLU as Associate Director of Partnerships and Philanthropy and serves on the PAC Board at Mass Equality. Bianca graduated from Bowdoin College in 2006 with a Bachelor's degree in Art History. She currently resides in Beacon Hill with her husband, John. She was elected to the board in 2013.