Coursera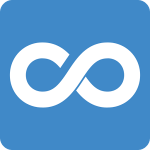 The world's best humanities courses are available to you via Coursera. Currently, 165 college-level classes from institutions like Duke, Wesleyan, and Brown are being taught through massive open online courses. Short video lectures allow you to learn like you were in the classroom, and Coursera enables you to get feedback on your assignments. The curricula include quizzes, weekly exercises, and sometimes a final project or exam, all for free. You can even receive certification for some course specializations now.
Next Exit History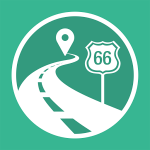 As you set out on your next drive, take Next Exit History along and explore history from the road. This app, a collaboration between the University of West Florida and Historical Research Associates, has tagged over 56,000 local history sites of interest and amassed a formidable amount of reliable data. Scholarly, certified information is provided via text, images, audio, and video formats and is based on your proximity to significant sites as well as your interests. Next Exit History is always growing and is easy to use.
Stitcher
Stitcher carries over 25,000 podcasts of all genres, and with so many fantastic humanities shows out there, we couldn't choose just one. Instead, we're recommending the best app you can use to stream them all. You'll find Backstory in Stitcher's listings, and history buffs will also enjoy Revolutions, an in-depth look at the great social upheavals, or Radio Diaries, an oral history project of everyday people. Philosophers, dive into On Being with Krista Tippett. Jurists and crime writers will love the up-and-coming Serial. There is something here for every humanities discipline.
Duolingo
Linguistics may belong to the world of the sciences but the study of languages is still central to the humanities. Pick up a new language for free through Duolingo's fun and addictive app. Racing the clock and competing with friends to outpace one another makes for a far more entertaining experience than rote memorization any day! Forget verb conjugations and vocabulary sheets, Duolingo aims for an immersive experience from the start, allowing you to read, listen, and speak your way into up to nine different languages.
Wolfram|Alpha
Despite its reputation, this popular website isn't exclusive to data-driven mathematicians. Can't remember where the Bronze Age first started? Need a quick primer on Gandalf from The Lord of the Rings? Wolfram|Alpha has you covered. They take the best information they can find on the web and compile it. The result is expert-level knowledge presented in a way you'll understand. Whether you're settling a bar bet or confirming the date of a primary source, you'll find authoritative answers in Wolfram|Alpha.