An Interview with Ellen K. Rothman

When State Senator Robert Durand was named Secretary of the Executive Office of Environmental Affairs [EOEA] in 1999, he appointed Betsy Shure Gross, longtime preservation advocate and community activist, to the new position of Special Assistant for Community Preservation. Her charge is to help incorporate community preservation as a goal for the agency and for communities across the Commonwealth. She is working with communities to develop initiatives to protect their historic, architectural, landscape, archeological and cultural resources. Secretary Durand stated that "this agenda is critical to our success as a rapidly developing industrial state dependent upon these resources for our quality of life. Betsy Gross`s expertise and experience make her uniquely qualified for this position."

On a bright summer day, the Foundation`s Associate Director, Ellen K. Rothman, met Betsy Shure Gross at the Frederick Law Olmsted National Historic Site, not far from Gross`s home in Brookline. When Olmsted moved to Boston in 1883 to continue work on the Boston Park System, he bought an 1810 farmhouse to serve as his home and office. The small estate Olmsted named "Fairsted" has been carefully restored by the National Park Service and now houses plans and drawings representing a century of landscape architecture work. One of Olmsted`s first additions to the original house was a space he referred to as his "out-of-door-apartment." Sitting in the glassed-in room, with a view of a 150-year-old elm tree and the pastoral lawn Olmsted designed around it, Rothman and Gross discussed Gross`s role in the state`s effort to foster community preservation and her roots in the movement to save and restore Olmsted parks.

Editor`s Note: As this issue of Mass Humanities goes to press, the legislature has passed a revised version of the Community Preservation Act which a spokesperson for Governor Cellucci said the Governor would sign, according to The Boston Globe.
Ellen K. Rothman: I can imagine how disappointed you must be that Governor Cellucci returned the Community Preservation Act to the legislature after the bill was passed by both the House and the Senate, making passage this year impossible.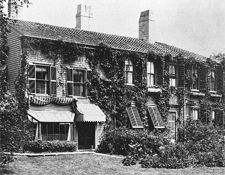 Betsy Shure Gross: Yes, it is very disappointing, but nothing is impossible. As Secretary Durand said, we have been working on this bill for 15 years, and we will continue to work as hard as we can to see that it ultimately passes. The concept of preserving open space and historic buildings while creating housing remains valid; it is strongly supported by a bipartisan coalition that will continue to work together. Other states are well ahead of Masssachusetts in dealing with the issue of sprawl; we must solve this problem and solve it soon.

EKR: You only have to drive around the state to feel a sense of urgency. It`s hard to argue with the drafters of the Act that there "is a critical need to protect and preserve the fundamental character of the communities of the commonwealth that are presently endangered as a result of the loss of open space and park land, the loss and deterioration of historical landscapes and structures and the inadequate supply of proper housing in appropriate surroundings for low income persons and families." Why do you think it`s taken so long for Massachusetts lawmakers to address that need?
BSG: There was a land bank bill 13 years ago; it lost by four votes. It lost because the real estate community saw it as a threat, and generally only environmentalists saw it as a benefit. Bob Durand took a different approach. Working with the environmental, preservation, and affordable housing constituencies on numerous issues in the legislature, he had developed a coalition committed to protecting open space, preserving historic resources, creating affordable housing, and fighting sprawl. The first goal of the Community Preservation Act is to save land, which is disappearing, and historic structures, which are vulnerable. But there is a second goal, and that is to have affordable housing without sprawl. The law allows local communities to levy a surcharge on existing property taxes to generate revenue to buy open space, preserve historic buildings, and build affordable housing. Communities that impose the surcharge would have access to a new state matching fund.
EKR: As I understand it, the law requires that at least 10 percent of the money raised be set aside for acquisition of open space, 10 percent for preservation of historic structures, and 10 percent for affordable housing. Why was the law written that way?
BSG: The reason for those three set-asides is that we sat down and said, "If we save land, and if we save historic structures, who benefits?" Obviously, the environmentalists and the preservationists, also the people who will live in adaptively re-used historic structures, particularly in cities. These are people who can`t afford to live in the city otherwise. If you can accommodate those three things and keep those three constituencies together, then you`ve accomplished something that isn`t happening anywhere else.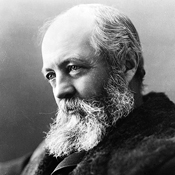 EKR: Do you think the fact that Massachusetts has such a strong tradition of decentralized self-government, with 351 independent cities and towns, makes it more difficult to implement the kind of approach you`re talking about? We do have some regional planning agencies, but people who come here from other parts of the country are amazed that our counties are literally nonexistent. Do you see this as an opportunity or an obstacle?
BSG: I see 351 opportunities and 351 challenges. It is not for us on the state level to tell communities what they should be, but it is our obligation to say, "Look at your water supply, look at your land, look at what you will leave your children and your grandchildren if some things don`t change." There`s a study from the 1970s done by the Office of State Planning. If you look at it, you see that the issues we are dealing with are not new. The difference now is that with the Community Preservation Program we are not only analyzing the problem, we are attempting to provide local communities with the tools for implementing their own solutions.
EKR: I`ve read reports that the state loses 50 acres of open space to development each week. And this has been going on for a long time. Between 1950 and 1990, the amount of developed land in Massachusetts increased at a rate more than six times faster than the population grew. Most of this development has taken place outside of cities in what used to be small towns and are now growing suburbs. For example, since 1950, the population of Burlington has grown from 3,000 to 23,000, Framingham from 28,000 to 65,000, Plymouth from 14,000 to 46,000. And the 2000 census is bound to show even more growth. Given all this, what will it take to control sprawl, or at least limit its deleterious effects on the environment and our quality of life?
BSG: I think it will take capturing the public`s imagination and showing them what will happen if they don`t make changes at the community level. Bob Durand talks about community preservation as a set of principles that will protect and preserve the quality of life in Massachusetts, community by community, watershed by watershed. The problem isn`t development; the problem is development in the wrong places. The Community Preservation process enables communities to assess the appropriate place for development while protecting their critical resources and community character.
EKR: What`s your definition of a good quality of life?
BSG: My definition of a good quality of life is to have a safe and adequate water supply, biodiversity, and a healthy ecosystem. But beyond that, without a sense of place we are lost, and sprawl means loss of a sense of place. There`s a wonderful quote from Don Rypkema, a well-known preservation economist, who spoke at the Historic Massachusetts annual meeting this year. I told him I wanted it on a bumper sticker: "Place is the vessel in which the spirit of community is kept."
EKR: You are saying that in addition to the kinds of things you can quantify—the loss of wetlands, farms, etc.—there are social, maybe even spiritual, costs, which are much harder to quantify.
BSG: For me sprawl means the loss of community character. Visually, it`s the landscape of shopping malls, highways, and subdivisions. In human terms, it`s the loss of connection to your neighbors. People moved to the suburbs, to a landscape they thought they yearned for, but once they got there, a lot of them realized, "We have trees, we have land, we have vistas—but we`ve lost our relationship with our community." People talk about the vibrancy and the connection that is being lost because people are spreading out so much.
EKR: You obviously feel very strongly about this. You`ve spent most of your adult life as a preservation advocate and citizen activist. You volunteered for 20 years on the Brookline Conservation Commission, the last 10 as Chair, and you are a Town Meeting member in Brookline. You have helped found numerous advocacy organizations and have served on many different nonprofit boards. Why after all these years as an activist and nonprofit advocate, did you decide to go to work for the state?
BSG: Someone recently asked me, "What are you doing in state government at 60?"—implying, I guess, that I should be taking it easy. I replied, "I`m only there because of Bob Durand." This is a man who started out as a hunter, fisherman, and outdoor recreation advocate who has come to understand the connection between historic landscapes, public open space, biodiversity, ecosystem protection and the preservation of community character. If we begin to deal with sprawl in Massachusetts in the next decade, it will be due to Bob`s leadership. It`s really extraordinary to have the opportunity to work closely with him. My vision of heaven is getting there and finding my three visionaries—my Grandmother Dora, Frederick Law Olmsted, and Bob Durand—waiting to greet me.
EKR: Olmsted has obviously had a huge impact on your life. You were a co-founder and co-chair of both the National and the Massachusetts Associations for Olmsted Parks. How did that happen?
BSG: I spent my happiest times as a child in Edgewood Park in New Haven, Connecticut, a park I now know was designed by J. C. Olmsted [Frederick`s son]. We lived in the city, and from the time I was born until I was a teenager, that park was our front yard and our back yard. It`s where we went for family picnics, it`s where we went to walk, it`s where we went when it was hot, it`s where we went to go sledding in the winter.
EKR: Was it well cared for then?
BSG: It was obviously open, safe, and clean; to a child`s eye, the ducks were well fed and the trees were enormous. I remember it as paradise. It was an oasis in the city for me. I grew up believing it had been created by nature. It was only much later that I understood that it was a designed landscape, based on Olmsted`s vision and philosophy.
EKR: Did your children have the same experience growing up in Brookline in the 1960s?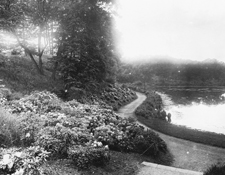 BSG: Sadly, no. When we walked two blocks to the nearest park, which should have been that kind of park—it was even called Olmsted Park—it was an absolutely unusable urban space. It was neglected, it wasn`t safe or the least bit attractive. When I called Brookline Town Hall to ask about it they said, "Oh, that belongs to Boston." So I called Boston and they said "Oh, that belongs to Brookline." I went with some of my neighbors to Town Hall and said, "Of all of the Emerald Necklace, this is the park that Frederick Law Olmsted designed himself," and they said, "Ho hum." We said, "We`d really like to meet with the park commission and the conservation commission because it`s our neighborhood park. It`s at the end of our street, but it`s not really used. It has this terrible road going through it. It`s full of potholes and people speed by." They said, "Well, O.K., come and talk with us." That was the beginning.
EKR: Was anyone else doing this kind of work?
BSG: Yes. The Friends of the Public Garden had been founded two or three years before, and someone told me about Henry Lee, the man who founded it. I called him, and we talked about how you get people involved and how to get an article in the newspaper and that kind of thing. I called the local newspaper and asked the editor, "Could you teach me how to write a press release? I`d like to send you one." He asked what we were doing. I explained, and he became an ally. We would send him information, and he would print it. It was extraordinary how the interest spread from our neighborhood to the whole town.
EKR: This was in the 1970s, when the environmental movement was burgeoning. Did you see your efforts to revive your neighborhood park as part of that movement?
BSG: Yes, at least in retrospect. Following the passage of the National Historic Preservation Act in 1966 and the emergence of the environmental movement in the early 1970s, there was growing concern about the state of the global environment but also a renewed interest in local open space. All around the country people were working to improve urban parks and discovering that many of them had been designed by Frederick Law Olmsted or his successor firms. In 1981 we held the first conference of the National Association for Olmsted Parks in Boston, and low and behold, 450 people from around the country showed up. We realized that we were not working in isolation. Nineteenth century landscapes were in jeopardy everywhere in America. Our intention was to broaden the preservation movement`s focus on buildings to include the landscape as well. Nineteenth-century landscapes needed to be understood, to be researched and restored, not perceived as "empty" spaces where municipal buildings and recreational facilities could be sited. We realized that Olmsted`s vision was more relevant than ever—that a naturalistic, pastoral landscape in the city could have a restorative effect on millions and millions of people.
EKR: A lot of people are surprised by how many Olmsted parks there are in Massachusetts.
BSG: Yes, it`s an amazing legacy. Between 1866 and 1930, Frederick Law Olmsted Sr., his sons, and his associates designed over 5,000 projects all over the country, but the most significant are the parks, parkways, and scenic reservations. Massachusetts has more Olmsted parks than any other state in the nation; there are literally hundreds of them, which is what makes the Department of Environmental Management`s Historic Landscape Preservation Program so exciting and so essential. We are helping dozens of communities across the Commonwealth protect and restore these irreplaceable community assets.
EKR: When you were organizing the national and state associations, you focused on these parks. But surely parks designed by or associated with Frederick Law Olmsted aren`t the only ones worth preserving? The National Park Service definition of cultural landscapes includes historic sites, vernacular and ethnographic landscapes, as well as designed landscapes. Why begin with Olmsted, when there are so many other important designers and places?
BSG: In the 1970s and early 1980s, citing an association with Frederick Law Olmsted worked as a sort of metaphor or code word for historic designed landscapes because so many people knew about Central Park and Prospect Park in New York. For a long time, an association with Olmsted meant that a landscape had cultural, intellectual, and design value, and using an historical figure to communicate the philosophical and spiritual value of urban parks was a way to inspire people to take a more active role in the stewardship of these landscapes. With the convergence of the environmental and the historic preservation movements, we learned that urban parks have important historic buildings and historic landscapes. I wanted to see the landscape and its natural features restored, so it was hard for me to acknowledge that the architectural elements had to come first. But I could see that if you began by restoring the most recognizably "historic" elements—for example, removing graffiti and restoring mortar on built structures such as bridges and walks—they became a magnet and gave people the momentum to repair the landscape itself.
EKR: What was it that made you feel you had such a personal stake in the restoration of these landscapes?
BSG: The first book I read about Olmsted was Laura Wood Roper`s 1983 biography, FLO. She wrote: "America`s great pioneer landscape architect, Olmsted, during his own long day was recognized as a prophet by a few and held in simple gratitude by multitudes. At his death he was praised from one end of the nation to the other. Within a quarter of a century he was half forgotten, his name became a feature of footnotes, and his great landscape works were let lapse toward ruin or at worse, cobbled and botched." When I first read that, I thought, how did we let this happen? How did the individual communities let it happen? How did our nation let it happen? It said to me, "You have to understand these landscapes are alive and they change. They need constant stewardship. You can`t ever stop advocating."
EKR: And I know you won`t stop advocating for the Community Preservation Act; hopefully this time next year, it will be on the books. Good luck.

©2000 The Massachusetts Foundation for the Humanities
Published in Mass Humanities, Fall 2000