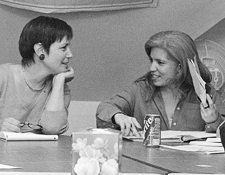 Edging past the parked strollers in the entryway of Holyoke's Care Center on a weekday around lunchtime, the visitor enters a world of bustling, noisy, cheerful activity. The Care Center is a nonprofit multi-service center for pregnant and parenting teens, most of them Puerto Rican. It offers GED classes and enrichment courses, a variety of social services, and on-site daycare. The walls are bright with children's artwork, snapshots of mothers and babies, a photocopied birth announcement. From the sunlit kitchen nearby come the animated voices, in Spanish and English, of young women gathered for the midday meal. The young woman at the reception desk flashes a smile as she reaches for the ringing telephone, simultaneously passing a written message to a young mother with a toddler on her hip.
Two floors above, the atmosphere is quieter, but no less warm and welcoming, as a dozen women, aged 19 to 45, take their seats around a long table for today's two-hour session of the Clemente Course in the Humanities. They laugh and joke among themselves and with their literature teacher, Kent Jacobson, then become serious as they open their photocopied literature anthologies to Robert Frost's "Home Burial." This is the first of three works they've been assigned for this class, all of them dealing in some way with relations between men and women. Jacobson opens by reading the poem aloud. Much of it is a dialogue between two characters whose identities and circumstances are never directly explained, but gradually revealed through a halting, anguished conversation in which what is unspoken is as powerful as what is said. The speakers are grieving parents, driven apart by their inability to understand each other's response to the death of their baby. Jacobson tosses out the first question: "What's happening here?"—and the discussion begins.
"He's not talking about the death of the child, and she's upset about that. She thinks he doesn't care."

"She's afraid of him."

"He's just been digging the grave. That's his way of showing his caring."

"She's angry and lashing out at him. I've seen that in my own life."

"Look how many marriages break up after the death of a child—the man goes into himself, and they can't comfort each other."

"Her anger is that everyone else will go on with their lives, and she'll be alone in her grief."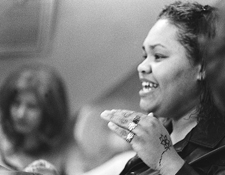 The talk is sometimes fast and excited, as one voice after another jumps in; periodically it slows and subsides into a moment of silence before picking up again, as the students reflect on the levels of meaning suggested in Frost's deceptively simple language, and the ways in which their own experience reflects and illuminates the human tragedy at the heart of the poem.
This literature class, and the others that have brought these low-income women together to study philosophy, art history, American history, and writing, are part of a national experiment in education. The Clemente Course is based on the premise that study of the humanities can enable people who are living in poverty to take power over their lives and become active participants in democratic society. (Earl Shorris, the founder of the course, talks about its origin and early history in the interview that begins on page 1 of MassHumanities.)
The course in Holyoke is the first Clemente class in Massachusetts and the first in the nation with an all-female student body. It is being offered through a partnership between The Care Center, which serves as host and administrator of the program, and the Massachusetts Foundation for the Humanities. Care Center Executive Director Anne Teschner, a former MFH program officer, proposed the partnership, which became official June 1999 when the Foundation's board of directors allocated $25,000 to cover the salaries of the five faculty members. Books for the course were purchased with a grant from the Irene E. and George A. Davis Foundation. Over the summer, Foundation staff worked with Teschner and with Kent Jacobson, who oversees the whole program as well as teaching the literature class, to recruit and hire the remaining teachers.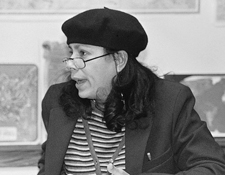 All of the Clemente faculty members are college teachers who were chosen for their engaging and dynamic presences in the classroom and their commitment to working with nontraditional learners. Jacobson has directed programs for adult learners and taught in prisons in New York and Connecticut. Ernie Alleva has taught philosophy at Smith College and in summer programs for high school students and retirees. Historian Jeff Singleton teaches in Boston College's evening division. Art historians Karen Koehler and Nina James-Fowler have held appointments at Smith College, Yale, and the University of Massachusetts. Barbara Tramonte, who teaches the writing component of the course, is a poet and a doctoral candidate at the University of Massachusetts School of Education.
The course began in October, 1999 and will continue through the spring of 2000, with graduation scheduled for May 31st, 2000. The disciplines are taught in rotation, with two two-hour classes every week. There are frequent short papers and in-class writing exercises. Jacobson attends every class, in addition to teaching his own literature sessions, monitoring attendance, troubleshooting, helping the teachers sustain continuity.
The premise of the Clemente Course is an inspiring ideal, but its high dropout rate reflects the formidable obstacles it faces. Of the 122 students across the nation who began the course in 1998-1999, 56% completed it. The Holyoke course began with 22 women; by mid-February, 10 of them had withdrawn, including several whose excitement about the course and level of talent marked them as among the most promising in the group.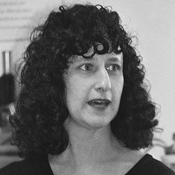 Each of their stories illustrates the brutal treachery of circumstance that haunts the lives of people at the margin of American society. One woman, pregnant with her third child at 19, dropped the course when she developed excruciating migraines, which her doctors were reluctant to treat with medications because of the risk of harm to the fetus. Another lost her job when the nursing home where she worked closed down. Although she found another job, she had to take a second position to make up the income lost during her weeks of unemployment, making it impossible for her to continue coming to class. A third missed two weeks of class when she and her children caught a severe flu. When Jacobson called to see why she'd been absent, she said, "I don't think you understand what this course means to me. It's the best thing in my life." Shortly afterward, her husband left her for a younger woman and refused to pay any support, or to have anything to do with his children, unless his wife gave him sole custody. Faced with two urgent needs—to find a job, and to spend as much time as possible with her bewildered and angry children—she had to drop the course. The stories go on. "It breaks your heart," says Jacobson quietly.
But there are also stories of exhilarating breakthroughs and heartening beginnings. One older student was electrified to discover, in the course of the first philosophy class, that "there's a word for the kinds of problems I think about all the time: metaphysics." The women who remain in the class testify to the difference it has made in their lives. Halfway through the course, 19-year-old Annie Rosa, a single mother, has already enrolled at Springfield Technical Community College. "I feel like I have an edge," she says. "The Clemente course has given me confidence. I always go away with something I've learned from the other students, especially the ones older than me." Brenda Nelson, a 40-year-old mother of three, had always wanted to go to college and found the courage to take this first step because she knew that the Care Center would be a supportive environment. Thirty-nine-year-old Karen Chapdelaine had her first child when she was 19: "I was where Annie is." She had three more before she was 25, and her dreams of continuing her education fell victim to the demands of motherhood—and to her loss of confidence in her own mind. "I feel like I'm still in transition from high school," she says. "This course is the best four hours of my week. It's taken the edge off my fear of college." Speaking for herself and for her classmates, she concludes, "It's a bridge from 'had I only' to 'I can.'"
©2000 The Massachusetts Foundation for the Humanities
Published in Mass Humanities, Spring 2000