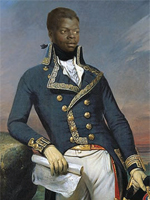 Last year, Mass Humanities asked the following two questions: Have we lost the ability to talk to each other? And, when so many of our nation's problems require the give-and-take of conversation, what do we lose if we lose the public squares that have historically brought us together?
We decided to take action and launch a new grant to reassert the necessity and value of the public square in understanding the issues that confront us today. This $25,000 grant would involve the collaboration of two (or more) organizations determined to build a "public square" around an important subject that addresses a crisis in our society. And in so doing, multiply the impact of conversation on our collective culture. Square it, if you will.
We're pleased to announce our first Public Squared grantee: Central Square Theater and its "Roots of Liberty" program. "Roots of Liberty" plans to create community conversations and other interactive programming around the production of a historical pageant commemorating the 150th anniversary of the Emancipation Proclamation. The pageant takes its cue from the Haitian Revolution—which many don't know was a defining moment in the history of slavery in the Americas—and the larger-than-life figure of Haitian liberator Toussaint Louverture, who will be represented in the play by a giant puppet.
The play is framed as a connection between a young Haitian girl in Boston and a Haitian spirit; as it explores questions of her heritage, the larger historical trajectory of slavery, abolition, and modern race relations is drawn. The play will include readings from historic speeches as well as other primary source documents, re-enactments, and the fictionalization of reactions to the slave revolt from historic players.
Central Square Theater will present the pageant at Tremont Temple, site of the first Boston public reading of the Emancipation Proclamation, on May 4, 2013. There will also be a series of Mass Humanities-sponsored community events in which the primary materials are explored, as well as issues surrounding the Haitian diaspora, American abolition history, and their relevance to today's life in the Boston area. Participants will be engaged in commenting on the script in progress as well as in the making of the puppet of Louverture for the May event.
Congratulations to Central Square Theater. Let the public square begin!
Published in Mass Humanities Spring 2013 Newsletter Issue (pdf).