| | |
| --- | --- |
| Wednesday, April 18, 2018 7:30 PM | iCal |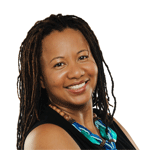 Art historian Charmaine Nelson, a professor at McGill University in Montreal, is currently at Harvard as the William Lyon Mackenzie King Chair in Canadian studies. Through an exploration of the various forms of human commodification--18th & 19th-century auctions, private and public sales--Professor Nelson offers evidence about the ethnic make-up of British Quebec's enslaved population and the nature of their labors, drawing parallels and distinctions between Canada and other transatlantic sites.
Royall House and Slave Quarters, 15 George Street
Medford, Middlesex County, MA (Metrowest Boston)
contact: 781-396-9032
web: www.royallhouse.org
email: director@royallhouse.org
cost: Free for RH&SQ members; general admission $10.