| | |
| --- | --- |
| Monday, July 3, 2017 6:00PM – 11:00PM | iCal |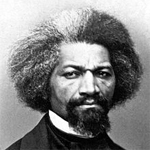 The Parks Department of Lynn, Ward Councilor Richard Colucci and coordinator Wendy Joseph are partnering with the New Lynn Coalition for our 7th annual reading of the Mass Humanities Program "Reading Frederick Douglass" at the beautiful High Rock Tower Park. All the usual favorites that make up this highly anticipated Community Event over the July 4th weekend are in place; the local musical and dance acts, local food vendors and pony rides are on board are ready for action! Per usual, we are delighted to offer this event Free to the public, Monday July 3rd, 6pm until dark at High Rock Tower Park, ending with the Fireworks display.
High Rock Tower Park, Circuit Ave
Lynn, Essex County, MA (Northeast)
contact: 617-680-1707
email: wendy_joseph@mac.com
cost: Free
Exhibits
There are currently no exhibits according to those search criteria.