| | |
| --- | --- |
| Monday, July 3, 2017 6:00PM – 11:00PM | |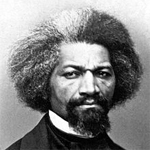 The Parks Department of Lynn, Ward Councilor Richard Colucci and coordinator Wendy Joseph are partnering with the New Lynn Coalition for our 7th annual reading of the Mass Humanities Program "Reading Frederick Douglass" at the beautiful High Rock Tower Park. All the usual favorites that make up this highly anticipated Community Event over the July 4th weekend are in place; the local musical and dance acts, local food vendors and pony rides are on board are ready for action! Per usual, we are delighted to offer this event Free to the public, Monday July 3rd, 6pm until dark at High Rock Tower Park, ending with the Fireworks display.
High Rock Tower Park, Circuit Ave
Lynn, Essex County, MA (Northeast)
contact: 617-680-1707
email: wendy_joseph@mac.com
cost: Free
| | |
| --- | --- |
| Wednesday, July 5, 2017 7:00 PM – 9:30 PM | |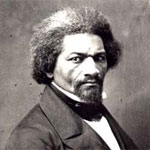 The Charlemont Forum is hosting a community reading of Frederick Douglass' famous speech, will take place exactly 165 years after its initial presentation. The co-artistic directors of the Double Edge Theater of Ashfield, are partnering with the Charlemont Forum to choreograph an engaging event. Actors from the Double Edge Theater together with approximately nine other readers who have volunteered from the hill towns, will give a dramatic reading of this stirring speech, which dates back to 5 July, 1852. The event will include singing of Negro spirituals and a post-reading discussion of the issues raised in the reading. After the event, refreshments will be served in the Social Hall.
Charlemont Federated Church, 175 Main Street
Charlemont, Franklin County, MA (CT Valley)
contact: (413) 339-4294
email: sspurdy@verizon.net
cost: Free

funded by Mass Humanities
| | |
| --- | --- |
| Sunday, July 9, 2017 5:00 PM – 8:00 PM | |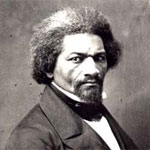 The Eliot Church, Bacon Free Library, and Natick Historical Society are co-sponsoring "Reading Frederick Douglass Together". Participants are invited to bring a picnic dinner to enjoy on the grounds and to continue the discussion after the reading. All are welcome to this community gathering. There will be information available on site for participants interested in reading. Anyone who knows now that they'd like to read is invited to contact the organizers at info@theeliotchurch.org. Further information can be found at www.theeliotchurch.org, and at masshumanities.org/programs/douglass/ (Eliot Church Sanctuary, 45 Eliot St., in case of rain.)
outside Bacon Free Library, 58 Eliot Street, Natick
Natick, Middlesex County, MA (Metrowest Boston)
contact: 508-653-2244
email: info@theeliotchurch.org
cost: Free
Exhibits
There are currently no exhibits according to those search criteria.