| | |
| --- | --- |
| Tuesday, April 9, 2019 8:00 AM – 4:00 PM | iCal |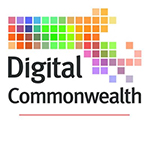 Register now for the Digital Commonwealth's 13th Annual Conference, centered around the theme of "Responsibilities in the Digital Age". The world is going digital, but what do we need to consider when handling and digitizing collections? The keynote speaker is Peter Hirtle, Alumni Fellow of the Berkman Center for Internet and Society at Harvard University, who will speak on "Learning to Live with the Legal Risks of Digital Collections". Mass Humanities Board Member Whitney Battle-Baptiste will speak on the DuBois collection.
Hogan Center, College of the Holy Cross
Worcester, Worcester County, MA (Central)
contact: 617-431-3933
cost: $110 member early registration
Exhibits
There are currently no exhibits according to those search criteria.