| | |
| --- | --- |
| Sunday, October 13, 2019 3:00 PM – 5:30 PM | iCal |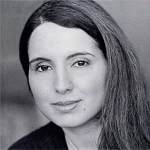 Join us for a rehearsed reading of the play, VERITAS. In 1660 Harvard College's governors insisted "Indian" youths be trained as Christian missionaries to their own people. The play explores the true story of the toll thistook on the four students chosen to be part of this project.
Deefield Community Center - Old White Church, 16 Memorial Street
Deerfield, Franklin County, MA (CT Valley)
contact: 413-768-7514
cost: Free

funded by Mass Humanities
Exhibits
There are currently no exhibits according to those search criteria.