| | |
| --- | --- |
| Wednesday, April 17, 2019 7:00 PM – 8:00 PM | iCal |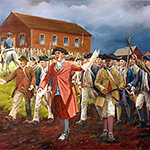 Local historian Dereka Smith of the Whately Historical Society and Cher Nicholas, president of the Hatfield Historical Society, will share their extensive research into the agrarian rebellion of 1786-87 that came to weigh so heavily on the minds of the Founders as they crafted our Constitution. You may have heard other talks on Shay's Rebellion in the past, but you won't have heard this new research on the roles of the Hatfield and Whately participants. Who were the Hatfield and Whately men who threw in with the rebels, and what were the repercussions?
| | |
| --- | --- |
| Friday, April 26, 2019 – Saturday, April 27, 2019 | iCal |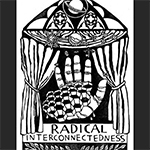 The Radical interconnectedness Festival offers the opportunity for artists to address the concerns of marginalized communities through a wide variety of experiential forms: theater, music, installation, dance, poetry and more, all presented within walking distance in alternative venues, storefronts, and Shea Theater. Stories will engage issues of race, age, gender, religion, economic class, and aspects of cultural identity that have been suppressed. Our commissions include African American experiential theater, indigenous persons photography installation, trans music, identity questioning performance, African American music, neurologically different dance, developmentally disabled theater, and formerly incarcerated women spoken word, among others. One day after the festival (April 28) will be a free panel/workshop featuring participating artists and the public in conversation.
Shea Theater Arts Center, 71 Avenue A
Turners Falls, Franklin County, MA (CT Valley)
contact: 413-648-7432
web: bit.ly/2IGRDct
cost: free
Exhibits
There are currently no exhibits according to those search criteria.