| | |
| --- | --- |
| Friday, October 19, 2018 6:00 PM – 9:00 PM | |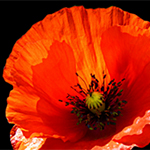 Our main fundraiser of the year coincides with the WWI Armistice Centennial, so join us in celebrating the end of the war with an elegant dinner party! This night to remember will feature a full dinner, a raffle and live auction of wonderful getaways and experiences, and a variety of WWI-era live music and entertainment to help celebrate the war's end. Period costumes are encouraged--the jazz age is just about to start, so bob your hair and join in the fun! $125 per person, and sponsorships and program ad space are available. Donations, including those made in memory of servicemen and women, will be acknowledged in our program.
3 Bedford St.
Lexington, Middlesex County, MA (Metrowest Boston)
contact: 781-862-1703
cost: $125
| | |
| --- | --- |
| Monday, November 26, 2018 2:00 PM – 4:00 PM | |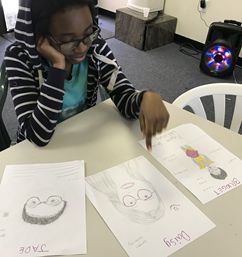 A fun art event where youth will paint or draw what signifies an African family. Artwork will be displayed and the jury will choose winners using criteria like most detailed, color theme, use of space, and creativeness. Fun art activities for all ages available. Come one, come all, and let's dive into the fine art imagination with Abel!
703 Main Street
Waltham, Middlesex County, MA (Metrowest Boston)
contact: 781-298-1545
email: africaculture2014@gmail.com
cost: Free

funded by Mass Humanities
Exhibits
| | |
| --- | --- |
| Sunday, April 9, 2017 – Sunday, December 8, 2019 | |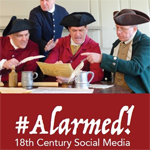 Networks. Posting. Sharing. Memes. These may sound like buzzwords describing 21st century social media, but all had their equivalents in the 18th century, some with the same names. In a time of candlelight and horse drawn carriages, there were many sophisticated communications networks in place. Lexington Historical Society's new exhibit #Alarmed! 18th Century Social Media explores how news went viral 250 years ago, and lets visitors imagine how colonials might have made use of our modern media tools to kick start a revolution. Located on the second floor of the tavern, the exhibit contains nearly a dozen interactive activities. The exhibit team of Susan Bennett, Rick Byer, Stacey Fraser, and Lauren Kennedy hopes that visitors engage with the exhibit in both analog and digital ways. Mass Humanities sponsored a consulting scholar, J. L. Bell, who is a savvy social media user in his own right.
Buckman Tavern, 1 Bedford St.
Lexington, Middlesex County, MA (Metrowest Boston)
contact: 781-862-5598
cost: see website