| | |
| --- | --- |
| Saturday, September 28, 2019 2:30 PM – 4:30 PM | |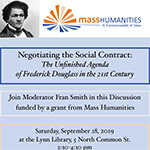 Please join us for a discussion on "The Unfinished Agenda of Frederick Douglass in the 21st Century: Which way is the Arc of Justice bending today?" Using storytelling and critical inquiry facilitator Fran Smith will engage the audience in a dialogue about racial justice today. She will use excerpts from "Narrative of the Life of Frederick Douglass an American Slave", "The Origin of Others" by Toni Morrison and excerpts from her short stories entitled "Stories I Want to Tell my Daughter". The storytelling will present an overview of the nation'ss history of white supremacy and efforts to build racial justice. Through guided dialogue she will help participants explore Mr. Douglass' unfinished agenda in 2019. The first 50 participants will receive a free copy of Toni Morrison's book "The Others".
Lynn Public Library, 5 North Common St.
Lynn, Essex County, MA (Northeast)
contact: 617-680-1707
email: wendy_joseph@mac.com
cost: Free

funded by Mass Humanities
| | |
| --- | --- |
| Thursday, October 3, 2019 7:00 PM – 9:00 PM | |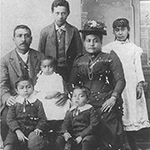 Join us for a panel discussion program of recognized humanities scholars, organized around the presentation of My Name is Opukahaia, a one-person play written by Moses Goods that sets the story of Opukahaia into a narrative of Hawaiian agency. This story, historically used in New England by the American Board of Commissioners for Foreign Missions to recruit missionaries and provide funding for the mission to the Sandwich Islands, is at its core, a Hawaiian story. As the first Hawaiian Christian, today he is the subject of an intense debate about his role in Hawaii's history.
Brooks-Rogers Recital Hall, Phillips Academy, 180 Main Street
Andover, Essex County, MA (Northeast)
contact: 978-749-4000
web: www.andover.edu
email: egollin@williams.edu
cost: Free

funded by Mass Humanities
Exhibits
| | |
| --- | --- |
| Wednesday, October 24, 2018 – Sunday, December 1, 2019 | |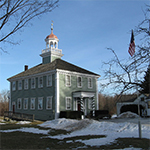 The Westford Museum has two new permanent exhibits! Explore the beginnings of Westford from the time of the Native Americans through its founding. How did Westford come to be? What was the town like in 1729? What did people do? Survey the nearly 275-year history of Westford Academy. Discover notable WA graduates and of their contribution to history. See the evolution of the WA's four buildings.