Explore the Mass Humanities funded projects awarded from 2000 to the present.  Browse by grant type, city, region or keyword.  Subscribe and receive news when grants are awarded.  Interact with a state map of grants awarded!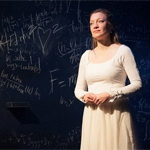 Project: Engaging New Audiences Grant
An educational program to accompany a re-mounting of WAM Theatre's "Emilie: The Marquise du Chatelet Defends Her Life Tonight."
Flying Cloud Institute
Great Barrington, MA, Berkshire County (Berkshire)
project director: Lindsey Berkowitz
awarded on:
2016-12-09
amount:
$9,845