Explore the Mass Humanities funded projects awarded from 2000 to the present.  Browse by grant type, city, region or keyword.  Subscribe and receive news when grants are awarded.  Interact with a state map of grants awarded!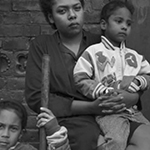 Project: Engaging New Audiences Grant
Oral history collection, transcription, and creation of a gallery exhibit examining the lives and experiences of Black residents of Holyoke from the second half of the 20th century through the present.
Historic Holyoke at Wistariahurst
Holyoke, MA, Hampden County (CT Valley)
project director: Penni Martorell
awarded on:
2018-12-14
amount:
$14,500