Explore the Mass Humanities funded projects awarded from 2000 to the present.  Browse by grant type, city, region or keyword.  Subscribe and receive news when grants are awarded.  Interact with a state map of grants awarded!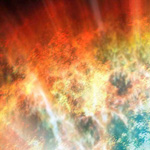 Project: Engaging New Audiences Grant
Community humanities programming to complement the play, "Mr g," for underserved youth and young and working adults, including faith-based communities of color.
Central Square Theater
Cambridge, MA, Middlesex County (Greater Boston)
project director: Debra Wise
awarded on:
2014-12-10
amount:
$10,000