Explore the Mass Humanities funded projects awarded from 2000 to the present.  Browse by grant type, city, region or keyword.  Subscribe and receive news when grants are awarded.  Interact with a state map of grants awarded!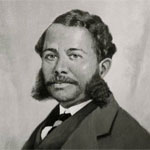 Project: Negotiating Social Contract Grant
Expansion and updating of the exhibit Long Road to Justice: The African American Experience in the Massachusetts Courts, a chronicle of the legal struggle for civil rights of African Americans in Massachusetts.
George Lewis Ruffin Society
Somerville, MA, Middlesex County (Greater Boston)
project director: Julian Houston
awarded on:
2015-12-11
amount:
$10,000