Explore the Mass Humanities funded projects awarded from 2000 to the present.  Browse by grant type, city, region or keyword.  Subscribe and receive news when grants are awarded.  Interact with a state map of grants awarded!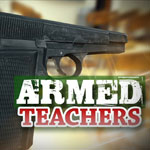 Project: Media Grant
Development of a trailer and a written treatment for a documentary about the security measure in American public schools of arming teachers.
Insight Productions
Marlboro, VT, Windham County
project director: Kate Way
awarded on:
2014-12-20
amount:
$10,000