Explore the Mass Humanities funded projects awarded from 2000 to the present.  Browse by grant type, city, region or keyword.  Subscribe and receive news when grants are awarded.  Interact with a state map of grants awarded!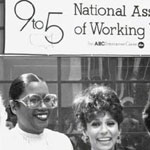 Project: Media Grant
Pre-production of a one hour television documentary on the untold story of women clerical workers organizing for pay equity, advancement, and recognition. The 9 to 5 Project addresses a significant aspect of feminist social movement history in the U.S. and raises important questions about labor history.
CMP Inc.
Yellow Springs, OH, Greene County
project director: Julia Reichert
awarded on:
2013-12-13
amount:
$10,000