Explore the Mass Humanities funded projects awarded from 2000 to the present.  Browse by grant type, city, region or keyword.  Subscribe and receive news when grants are awarded.  Interact with a state map of grants awarded!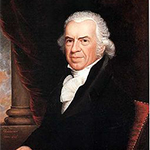 Project: Engaging New Audiences Grant
Support for the final planning stages of an interactive educational website on Isaiah Thomas that will introduce children, particularly high school students, to archival material.
American Antiquarian Society
Worcester, MA, Worcester County (Central)
project director: James D. Moran
awarded on:
2018-12-14
amount:
$14,935