Explore the Mass Humanities funded projects awarded from 2000 to the present.  Browse by grant type, city, region or keyword.  Subscribe and receive news when grants are awarded.  Interact with a state map of grants awarded!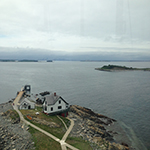 Project: Negotiating Social Contract Grant
Support for a five-day summer teacher workshop highlighting historic sites in Boston where communities of color struggled for recognition and inclusion in the social contract.
UMass Boston CANALA Institutes
Boston, MA, Suffolk County (Greater Boston)
project director: Elena Stone
awarded on:
2018-12-14
amount:
$14,047