Explore the Mass Humanities funded projects awarded from 2000 to the present.  Browse by grant type, city, region or keyword.  Subscribe and receive news when grants are awarded.  Interact with a state map of grants awarded!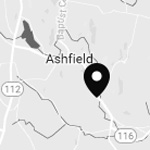 Project: Engaging New Audiences Grant
A project that seeks to engage the public about the history of the town meeting and identity formation through community readings of a related text and a weekend-long cultural fair and theatrical spectacle.
Double Edge Theatre
Ashfield, MA, Franklin County (CT Valley)
project director: Stacy Klein
awarded on:
2016-12-09
amount:
$15,000