Explore the Mass Humanities funded projects awarded from 2000 to the present.  Browse by grant type, city, region or keyword.  Subscribe and receive news when grants are awarded.  Interact with a state map of grants awarded!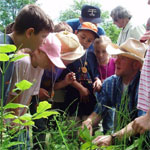 Project: Negotiating Social Contract Grant
Support for the development of an educational and informational program focusing on the economic and civic history of local agriculture by telling the stories of 6 farms in 6 towns in the region served by the Trust.