Explore the Mass Humanities funded projects awarded from 2000 to the present.  Browse by grant type, city, region or keyword.  Subscribe and receive news when grants are awarded.  Interact with a state map of grants awarded!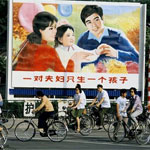 Project: Social Media Outreach Grant
Support for a social media campaign to launch a multimedia electronic book depicting the history of China's One-Child Policy and the experiences of two adopted Chinese-American girls who visited their place of birth.
Filmmakers Collaborative
Melrose, MA, Middlesex County (Northeast)
project director: Melissa Ludtke
awarded on:
2015-03-20
amount:
$10,000