Explore the Mass Humanities funded projects awarded from 2000 to the present.  Browse by grant type, city, region or keyword.  Subscribe and receive news when grants are awarded.  Interact with a state map of grants awarded!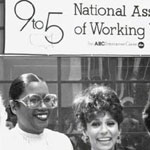 Project: Media Grant
Distribution of the documentary film "9 to 5" by means of community screenings and discussions-with a prepared discussion guide-in partnership with community organizations, unions, labor schools, and scholars in Boston and Western Massachusetts.
CMP Inc.
Yellow Springs, OH, Greene County
project director: Julia Reichert
awarded on:
2017-12-08
amount:
$10,000