Explore the Mass Humanities funded projects awarded from 2000 to the present.  Browse by grant type, city, region or keyword.  Subscribe and receive news when grants are awarded.  Interact with a state map of grants awarded!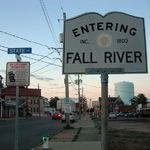 Project: Engaging New Audiences Grant
A photography-and-cultural-studies project with recently arrived immigrants in ESOL classes; adult students will find opportunities to document, reflect on, and share their own stories and experiences, while also learning from their classmates and from humanities-based texts and photographs.
SER - Jobs for Progress Inc.
Fall River, MA, Bristol County (Southeast)
project director: Andrea Klimt
awarded on:
2018-03-16
amount:
$8,800