Explore the Mass Humanities funded projects awarded from 2000 to the present.  Browse by grant type, city, region or keyword.  Subscribe and receive news when grants are awarded.  Interact with a state map of grants awarded!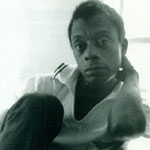 Public Squared Grant
A series of six events combining film, live performances, and conversations with community leaders and humanities scholars on Baldwin's life, work, and message of equality.
Maysles Institute
New York, NY, New York County
project director: Karen Thorsen
awarded on:
2014-06-20
amount:
$24,990