Explore the Mass Humanities funded projects awarded from 2000 to the present.  Browse by grant type, city, region or keyword.  Subscribe and receive news when grants are awarded.  Interact with a state map of grants awarded!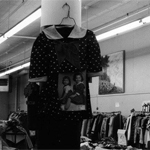 Discussion: Open Grant
A film screening of a documentary film about a family, a clothing business, & the legacies of genocide and discussion on the nature and meaning of immigrant and refugee resiliency.
Boott Cotton Mills Museum
Lowell, MA, Middlesex County (Northeast)
project director: Sheila Kirschbaum
awarded on:
2017-02-06
amount:
$3,280