Explore the Mass Humanities funded projects awarded from 2000 to the present.  Browse by grant type, city, region or keyword.  Subscribe and receive news when grants are awarded.  Interact with a state map of grants awarded!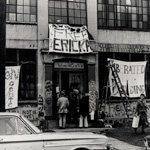 Project: Media Grant
The implementation of an online user interface to promote distribution of the film that will allow organizations and individuals to host screenings and to download a screening guide (with historical context and discussion questions).