Explore the Mass Humanities funded projects awarded from 2000 to the present.  Browse by grant type, city, region or keyword.  Subscribe and receive news when grants are awarded.  Interact with a state map of grants awarded!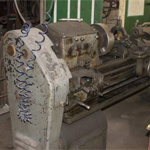 Research Inventory Grant
Processing of the papers of the Porter McLeod Machine Shop, an industrial company in a town that knows most about its agrarian past, and evaluate its potential for a series of programs, including as part of the HHS core exhibit.
Hatfield Historical Society
Hatfield, MA, Hampshire County (CT Valley)
project director: Kathie Gow
awarded on:
2016-06-17
amount:
$1,500