Explore the Mass Humanities funded projects awarded from 2000 to the present.  Browse by grant type, city, region or keyword.  Subscribe and receive news when grants are awarded.  Interact with a state map of grants awarded!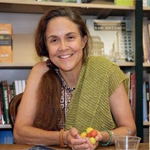 Discussion: Open Grant
Part of the city's Clemente Course in the Humanities to sponsor a public poetry reading and conversation with poet Naomi Shihab Nye on defining the place of immigrants in the American idea.
Worcester Interfaith
Worcester, MA, Worcester County (Central)
project director: Lucia Knoles
awarded on:
2017-05-08
amount:
$2,812