Explore the Mass Humanities funded projects awarded from 2000 to the present.  Browse by grant type, city, region or keyword.  Subscribe and receive news when grants are awarded.  Interact with a state map of grants awarded!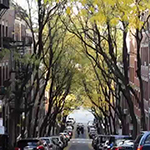 Project: Engaging New Audiences Grant
A program for young people in Boston that will combine literary discussion, archival research, and community interviews in order for participants to learn and write about Boston as a city, while focusing on the history and community of an individual street.
Everyday Boston
Jamaica Plain, MA, Suffolk County (Greater Boston)
project director: Cara Solomon
awarded on:
2018-06-15
amount:
$7,500