Explore the Mass Humanities funded projects awarded from 2000 to the present.  Browse by grant type, city, region or keyword.  Subscribe and receive news when grants are awarded.  Interact with a state map of grants awarded!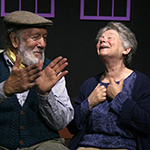 Project: Negotiating Social Contract Grant
A public programming series designed to complement STC's October production of "The Diary of Anne Frank". Anne's voice, in her search for identity as a child of an oppressed minority in dangerous times, is iconic.
Silverthorne Theater Company Inc.
South Hadley, MA, Hampshire County (CT Valley)
project director: J. Lucinda Kidder
awarded on:
2019-06-14
amount:
$3,275