Explore the Mass Humanities funded projects awarded from 2000 to the present.  Browse by grant type, city, region or keyword.  Subscribe and receive news when grants are awarded.  Interact with a state map of grants awarded!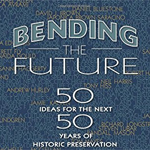 Discussion: Open Grant
A panel discussion engaging the audience about the local relevance of historical preservation and mark the fiftieth anniversary of the National Historic Preservation Act.
University of MA Press
Amherst, MA, Hampshire County (CT Valley)
project director: Karen M. Fisk
awarded on:
2016-08-12
amount:
$2,565