Explore the Mass Humanities funded projects awarded from 2000 to the present.  Browse by grant type, city, region or keyword.  Subscribe and receive news when grants are awarded.  Interact with a state map of grants awarded!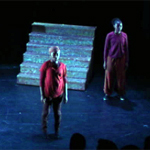 Discussion: Open Grant
A panel discussion-on racial justice as it relates to the evolution of American music-at the Springfield Jazz & Roots Festival that will be recorded and presented in local high schools.
Blues to Green, Inc.
Huntington, MA, Hampshire County (CT Valley)
project director: Kristin Neville
awarded on:
2017-07-17
amount:
$3,000