It was Shakespeare's birthday, in the year 2016, 400 years after the poet of the ages passed. I chose to honor April 23 by looking back on yesterday and researching the life of a celebrated dark lady, remembering that the British bard had been inspired by his own dark lady. My reading focus for the day was Phillis Wheatley, the 18th century Boston muse, who was purchased as property but later mastered and excelled in British meter, thus breaking her chains.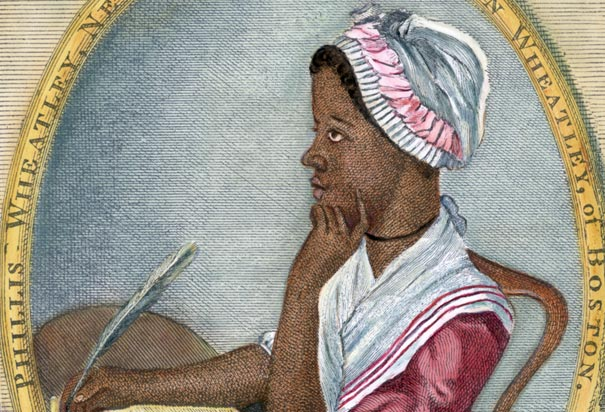 Barely inside the historic building of the genealogical society and library on Newbury Street, my path was immediately blocked and my purposes interrogated. "What do you want inside these doors," a guard asked. Seeing a dark lady coming across the threshold when no other entrants shared that complexion, he considered that I might be verging on forbidden territory. "I have come to do research," I said. "The price is $20 for the day," he returned. His manner and tone suggested that, in his eyes, I was unequal to those terms, and must therefore go back into the rain outside.
"That's not a problem," I replied, evenly. On the seventh floor, where the book I wanted was located, I came up against a similar scenario. An older Asian woman, a reference librarian, looked at me and said, before I parted my lips, that what I wanted was not on that floor. I replied as amiably as I might that I had done the necessary research and had, in hand, the call number of the book I sought.  Since the society owns three copies of the book, and all are noted as available on the website, I did not share her opinion that I had no choice but to tuck tail and go immediately.
Once again, money was put up as an obstacle. "Well, if you think this is a helpful resource for you, are you prepared to pay for an annual membership?" I could be, I said. "But it's too early to tell now. If I determine that what I need requires multiple visits," I answered, "I will certainly pay more than the $20 I have already paid for today."
A gently balding reference librarian sitting on the far end of the desk volunteered to help. In short order, he located the book I needed; unfortunately, it had no new information, just what I had already read online. My lesson for the day was that knowledge is not only to be found inside a book, but outside it as well. And it can be accessed today in so many more places than was true when Shakespeare and Phillis Wheatley were alive.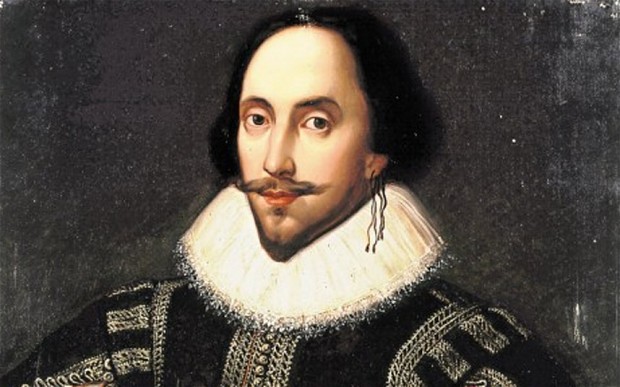 Thinking about the difference between Shakespeare's lifetime, which ended in 1616, and Wheatley's, ending in 1784, when she was thirty-one, I am especially struck by the changing status of women at that time, both in the country that Shakespeare called home and the one where Wheatley was sold. In early 17th century England, which the Puritans left to gain greater religious freedom, women could not appear on the public stage. Men enacted all the female roles. And in the 1660s, when actresses stepped on the Restoration stage, slavery was already institutionalized in the Commonwealth. There, women, whether or not they were enslaved, were not their own person. As children, they were under the control of their fathers, and as women, they were the legal property of their husbands.
And since then, things have changed a great deal, looking through the gender lens, with color added. I have more freedom than my mother, who, after earning her college degree, could only find work in the south teaching at a segregated school.  For her, doing so was a privilege and a joy; it was her open door to living inside education, and climbing over and over with her students the same ladder that Shakespeare scaled and that Phillis Wheatley ascended. And so whatever unkindness was directed at me on a patrician street in Boston in the month of April, which T.S. Eliot marked as the cruelest time of the year, I remain grateful for every experience from which I learn.