You are here:
Home
>
Public Humanist Contributor Page
The Public Humanist contributor: Christina Mansfield
Christina Mansfield is an activist for social justice, a scholar, and the granddaughter of immigrants. She is a 2013 Rockwood Fellow for a New California, and her community-based and academic work is focused on immigrant rights and alliance building. Prior to starting Community Initiatives for Visiting Immigrants in Confinement (CIVIC), Christina co-founded Detention Dialogues, a volunteer-run immigration detention visitation and community awareness organization in California. Her vision for Detention Dialogues and CIVIC is shaped by her academic research on the criminalization of immigrant communities and her desire to apply this knowledge to social justice initiatives.
published on January 12, 2016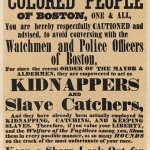 Families and children who fled violence in Central America during a surge of migration in the summer of 2014 are being targeted by ICE. What are their stories?
Read More...