You are here:
Home
>
Public Humanist Contributor Page
The Public Humanist contributor: Mauro Sifuentes
Mauro Sifuentes, M.A., is a doctoral student in Human Rights Education at the University of San Francisco, focusing on issues of gender and racial justice in the rural Central Valley of California. He has spent over a decade working with low-income youth of color and immigrant youth in high-stress/low-resource communities across California and has developed innovative tools for preventing and intervening on gendered and sexualized violence, with attentiveness to LGBTQI+ individuals and communities. He currently works as the Youth Program Manager at a domestic violence non-profit in Oakland, California and provides advisory support to other youth and violence-prevention program initiatives across the state. His scholarly commitments and focuses include gender, sexuality, race, Foucauldian biopolitics, secular/Christian cultural dominance, rural studies, queer-of-color critique, postcolonial and poststructural thought.
published on June 3, 2016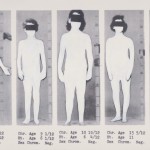 We are witnessing the mainstream arrival of transgender, genderqueer, and other gender diverse people. Along with this surge in awareness have come questions from so many who want help understanding new terms, new ways of thinking about gender, and much more. But, to understand society's newfound recognition, we must ask, what is gender (identity)?
Read More...