You are here:
Home
>
Public Humanist Contributor Page
The Public Humanist contributor: Francesco Duina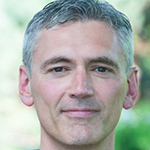 Francesco Duina is Professor of Sociology at Bates College (USA) and Honorary Professor of Sociology at the University of British Columbia (Canada). His research focuses on economic, political, and cultural sociology. His books include The Social Construction of Free Trade: The EU, NAFTA, and Mercosur (Princeton University Press 2006), Institutions and the Economy (Polity Press 2011), Winning: Reflections on an American Obsession (Princeton University Press 2011), and Broke and Patriotic: Why Poor Americans Love their Country (Stanford University Press 2018). His most recent articles have been published in journals such as Economy and Society, Regulation & Governance, and Review of International Studies. Francesco's op-ed pieces have appeared in newspapers such as the San Francisco Chronicle and Vancouver Sun, and his work is regularly featured on radio shows and popular blogs.
published on September 6, 2018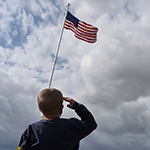 Poor Americans are hurting, facing wage stagnation, worse social benefits and less social mobility than the citizens of many other industrialized countries. Yet they're more patriotic than ever. Why?
Read More...