You are here:
Home
>
Public Humanist Contributor Page
The Public Humanist contributor: Christine Regan Davi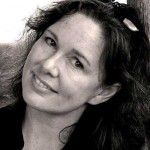 Christine Regan Davi served as facilitator for a pilot of the Mass Humanities Family Adventures in Reading for Preteens program at the J.V. Fletcher Library in Westford, MA. She is pursuing a master of fine arts in writing for children at Simmons College. She lives in Ashburnham, MA.
published on July 14, 2015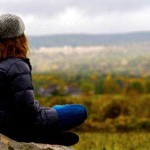 Meg says in the film, "There is a medicine as old as humanity. It's human kindness and compassion."
Read More...
published on December 8, 2014
On a recent Saturday, a group of adults and preteens gathered at the J.V. Fletcher Library in Westford, MA and began cutting up books. I mean, really tearing into them, leaving big holes in the pages. Right there in plain view of the librarian. And no one stopped them. They cut and ripped and cut some more. And then something magical happened. The books were reborn. They became art.
Read More...