You are here:
Home
>
Public Humanist Contributor Page
The Public Humanist contributor: Harley Erdman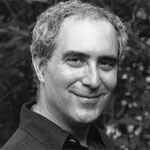 Harley Erdman, Professor of Theater at the University of Massachusetts at Amherst, is a translator, playwright, and dramaturg. Recent dramatic writing projects focus on rebels and outsiders in New England history. These include the opera librettos The Captivation of Eunice Williams (with composer Paul Kimper) and The Garden of Martyrs (with composer Eric Sawyer), as well as the screwball comedy Nobody's Girl. Upcoming projects include a musical version of the Don Juan story, set on a modern-day college campus, and an opera version of Barry Werth's award-winning book The Scarlet Professor. He is a winner of the Association for Hispanic Classic Theater's Translation Prize. He is also the author of the book Staging the Jew. Erdman has served as Editor of the journal Theatre Topics, and received the Outstanding Teacher Award from the UMass College of Humanities and Fine Arts. He chaired the UMass Department of Theater, 2002-2007.
published on October 1, 2014
The Northampton Academy of Music Theater will debut the new play, Nobody's Girl, a screwball-style comedy based on a true story from the early 1940s. The events involve Mildred Walker, a cashier at the Academy (then a movie theater), who was promoted to Manager when the Academy's longtime manager was suddenly called to military service. The men leasing the Academy attempted to oust her, Mildred and the Academy's Board resisted, accusations flew – and the case ended up in court.
Read More...