You've probably heard the verb "to archive." Maybe you've visited an archival repository like the Smithsonian or the National Archives. But did you know that archivists are a profession–a group of specialized librarians who curate, preserve, and make accessible historical documents? Archivists are sometimes called "the gatekeepers of history"–they don't make history but protect it for future generations to look at, research, and enjoy. The "history" that is being preserved are rare, one of a kind documents like a 19th century diary of a Lowell "mill girl," or Robert Gould Shaw's Civil War photograph, or President Barack Obama's e-mails on health care reform. Archivists are employed all over: in public libraries caring for local history collections; in colleges and universities documenting the daily life of higher education; in the government ensuring accountability; and in private companies preserving business transactions. From the Massachusetts State House to Converse, archivists are working to preserve history.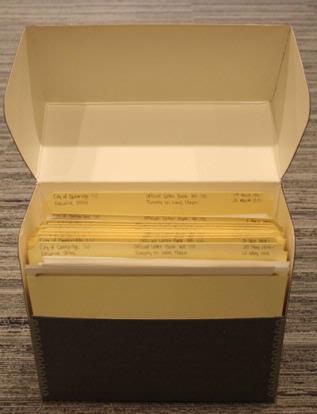 An example of how historical records look after being organized and preserved by an archivist.
When New England Archivists (NEA), a nonprofit regional organization for those who organize, describe, preserve, and provide access to historical records, was planning its 40th anniversary celebration for 2013, our goal was to increase public awareness of archival work as well as engage the public around the importance of collecting and preserving local history. We wanted to reach out to the community where NEA was holding its 40th anniversary conference: Worcester. Our medium of choice was oral history, an ideal method to capture the first person recollections that are essential to documenting local history. It was important for us to engage with an underserved community in Worcester. Lastly, we hoped our project would garner national attention. The project Why Worcester? was formed. We partnered with the Worcester Historical Museum, Worcester Cultural Development Office, Worcester Women's Oral History Project, and StoryCorps to collect the oral histories of Worcester's vibrant and diverse immigrant community, specifically those who have made the city their home within the last five years. Why Worcester? invites two participants (i.e., brother and sister, neighbors, friends) into an intimate recording space to ask one another questions and reveal the story behind their journey to Worcester.
Our quest to recruit participants for the Why Worcester? oral history project started with Worcester's Lutheran Social Services of New England (LSS), which provides essential services–like English classes–to newly arrived immigrants in the area. We worked with LSS staff to translate materials and distribute information on Why Worcester?. We visited classes to explain the project and were met with a group of enthusiastic people who were thrilled to participate and tell their story. Most felt that the 40 minute interviews would be too short! We filled the interview slots immediately and currently have a long waiting list. The interviews will include voices from Bhutan, Liberia, Cameroon, Iraq, and the Congo. Some participants will speak in their own language and others want the challenge of speaking in English.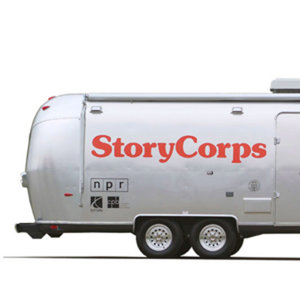 StoryCorps, an independent nonprofit whose mission is to provide Americans of all backgrounds and beliefs with the opportunity to record, share, and preserve the stories of their lives, will conduct the interviews on March 21st and 22nd. A trained StoryCorps facilitator will guide the participants through a 40-minute recording session. Participants will receive a complimentary copy of their recording to share with family and friends. The interview and photographs of participants will be deposited at the Worcester Historical Museum, the New England Archivists' archive, and the American Folklife Center at the Library of Congress in Washington, DC. By working with StoryCorps, we are inviting Worcester residents to participate in one of the largest oral history projects in America. Millions listen to the weekly broadcasts of stories from its archive on both NPR's Morning Edition and the StoryCorps website.
As part of the Why Worcester? project, we are also offering a free beginners oral history workshop on Saturday, March 23rd from 2:00 p.m. to 4:00 p.m. at the Hogan Center at the College of the Holy Cross. The workshop will be taught by Charlene Martin and Maureen Ryan Doyle of the Worcester Women's Oral History Project and is designed to teach beginners how to conduct oral history interviews. Attendees will learn how to ask the right questions, use the proper equipment, and most significantly understand the importance of listening. The workshop will also include a section on preparing interviewers to conduct oral histories of immigrant communities, including offering solutions to the challenge of language barriers and giving guidance for gaining community trust and acceptance. The workshop is free and open to anyone in the community. For more information and to register, please visit: http://events.r20.constantcontact.com/register/event?oeidk=a07e70mtnss6dad6277&llr=su76sfjab.