Teachers walk into their classrooms ready to educate, to lead their students in the right direction; to give them the skills to be good learners and better people. How can using primary source documents possibly enhance those efforts?
When there are primary sources used in the classrooms, students not only learn history, but learn how to do history. In fact, they can often do better history than then learn it.
Recently, Wistariahurst Museum, Enchanted Circle Theater, the Holyoke History Room & Archive of the Holyoke Public Library and the Western Mass Writers Project collaborated to provide local teachers with a summer institute, Living and Breathing History: Creating Student Historians through the Study of Primary Source Documents and the Arts. The institute was a five-day professional development program for teachers in arts integration pedagogy as an engaging technique for incorporating historically sound research methods in the classroom.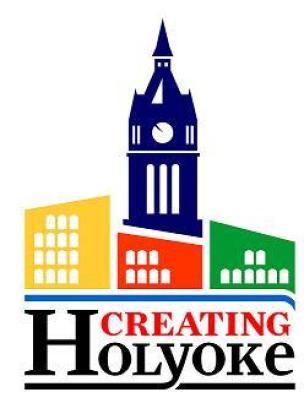 This institute brought together teachers, grades 4-12, from Holyoke public schools to explore the vast array of primary source documents housed at Holyoke museums and learn engaging techniques for using these documents in the classroom. Educators explored such topics as immigration, family and cultural life, work and industry while actively designing an arts integrated curriculum unit for the classroom.
Participants took a bus tour of Holyoke, including two new permanent exhibits on opportunity and industry, and family life in Holyoke, at Holyoke Heritage State Park and the Children's Museum at Holyoke.
The institute facilitators were Kate Navarra Thibodeau, Holyoke City Historian at Wistariahurst; Penni Martorell, Holyoke Public Library History Room & Archives; Priscilla Kane Hellweg, Enchanted Circle Theater; and Anne Louise White, Western Massachusetts Writing Project.
Once fully engaged in the workshops, teachers interacted with a variety of primary source documents, explored arts integration techniques which are readily adaptable to changing classroom curricula, and shared best practices to learn from each other.
During the course of the week, teachers were exposed to do what they will eventually lead their students through: the historical process. They were immersed in the historical process. How can we read a historical document? What does it tell us? What does it not tell us? Where else can we go for information? They learned techniques for working with primary source documents and objects of historical relevance. After analyzing several photographs and documents, participants got a chance to work together to analyze other primary sources, thinking about cross curricular opportunities. They also participated in an interactive photo exploration, where they described the photograph to a partner and then find the photograph their partner described to them.
In using arts integration techniques and primary source documents, one teacher said, "any activity that brings smiles and laughter to the participants will make an impression. In this case, the impression is the context. I'll remember both what was being taught and how it was presented."
The Institute also allowed collaborators to create a website www.creatingholyoke.org for teachers to use as a curriculum resource. The website contains downloadable images of primary source documents; creative education templates for classroom projects with step-by-step instructions; links to other sites hosting teacher curriculum resources; and a wiki page for teachers to share ideas, challenges, resources and problem solve together.
Another teacher, after finishing an exhausting and exhilarating week, summed up by saying "Breathing life into subjects creates excitement and learning – as the students will be engaged in the classroom."
With these tools in hand, we are confident that these educators can continue to inspire their students to have their own aha moments and want to create their own historical experiences.