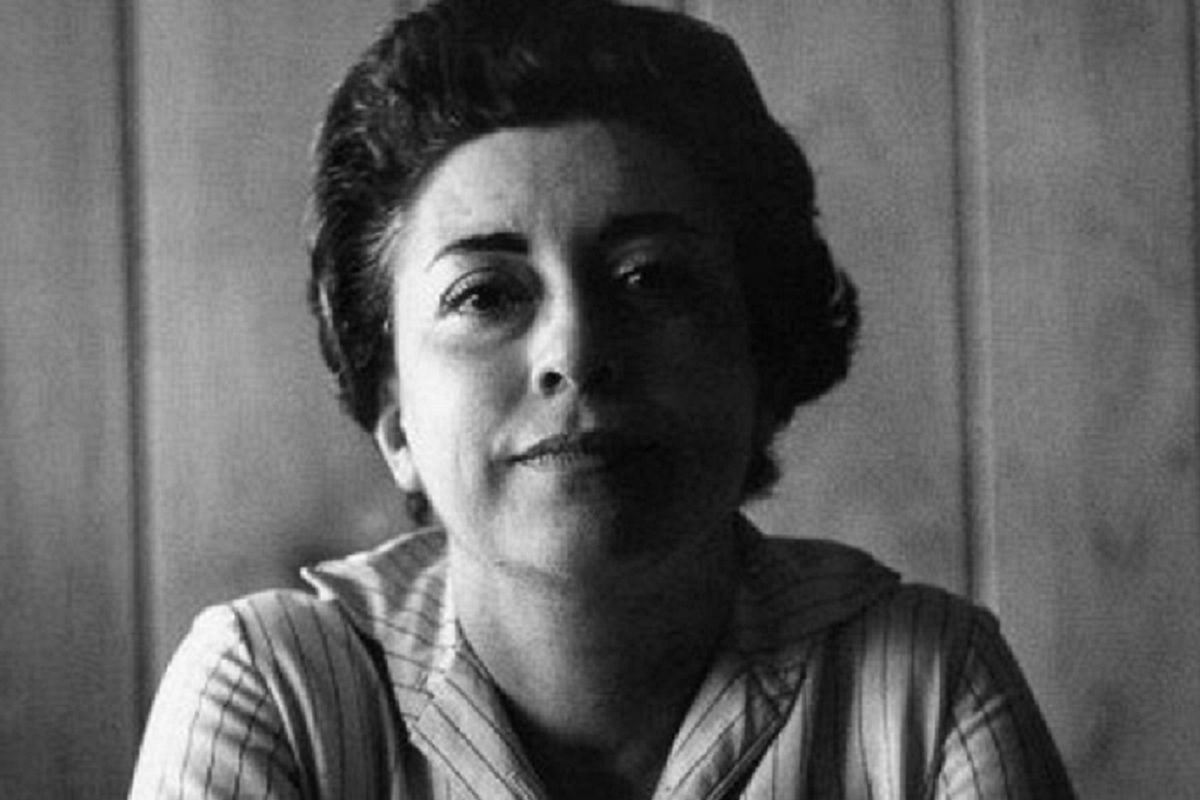 Literature can be a gateway to worlds far from our own reach; literature can ignite our imagination; literature can be immensely pleasurable.
Literature can also be an act of resistance.
Marginal writers—those who occupy positions at the margins of established literary canons—often don't see themselves or their people represented in what they read. They can resist this exclusion or omission simply by representing themselves in their own work. I like to think of these type of works as literary interventions—purposeful acts of resistance by representation that can produce change. Because these interventions can and do have a real effect on society, disrupting long-held views of certain groups of people or individuals and making the world more tolerant of diverse perspectives, and more inclusive.
In this series of posts I will discuss the work of three writers from different literary traditions that constitute acts of resistance by means of representation: Mexican Feminist Rosario Castellanos, Guinean writer María Nsué, and Afro-Peruvian writer Nicomedes Santa Cruz.
Rosario Castellanos
Rosario Castellanos died an untimely death in Tel Aviv in 1974 while serving as Mexican ambassador to Israel. She was at the height of her career, recognized as one of the most important writers of her generation. Her poems, plays, novels, essays, and editorials follow the twin threads of oppression of indigenous people, particularly women, and of Mexican women.
On Feminine Culture
Is there a feminine culture?
This was the central question guiding Castellanos's 1950 master's thesis, On Feminine Culture. In the essay she sets out to answer a basic question: whether or not women contribute to culture.
For Castellanos, an aspiring writer at a time when writing was still primarily a male endeavor, this seemingly simple question wasn't easy to answer. On Feminine Culture documents a painful process of discovery that only after some time would enable the writer to challenge the strictures confining women. As an aspiring intellectual she was seeking validation, but validation is hard to come by when her (and women's) self-perception was formed through the opinions of men who did not see women as equals.
For this reason, the document reads at times as an exposé of the markedly biased opinions of great men who conceive of culture as an exclusively masculine space. Castellanos seems to be aware that only women writers writing to an audience of other women will have the capacity to transform the strictures that limit women's participation in the creation of a feminine culture. Only writing by women would reveal women's true face, not a male projection of the same.
Initiation Rite
The central theme of Castellanos's autobiographical novel Initiation Rite, written in the sixties but only published posthumously, chronicles young Cecilia Rojas' journey from a provincial town to Mexico City. The journey motif is meant to mirror the internal process of discovery and metamorphosis Cecilia undergoes in her quest toward independence and self-affirmation as a writer and intellectual. As she becomes immersed in the primarily male world of literature she searches for, and often struggles to find, validation and female role models. The novel traces the pain of the implicit choice: be an intellectual, or be a woman.
But, via a liturgical litany of errors and repentance, Cecilia gains the freedom to be herself.
"Words. I savor them, I use them as sustenance, assimilate them until they become part of myself, until I become part of them. What emerges from this marriage, from this fusion, from this symbiosis? A mythological creature that bifurcates into two natures. Half human figure like the mermaids. And the other imagination, discovery, surprise…The fullness of things is my fullness. But this fullness is not—clear to me except through the epiphany of language." (315)
Here we see Castellanos finding her voice, creating a feminine culture. The novel ends with Cecilia feeling one with the city but fully aware of the challenges that lie ahead.
Dramatic works
The dichotomy between experiencing fullness of being, having found the courage to become a writer and an intellectual, yet remaining keenly aware of the difficulties of being female, continually manifests itself in the tragic heroines of Castellanos's dramatic works. My study, "¿Y cuál es mi lugar señor entre tus actos?": El drama de Rosario Castellanos (Peter Lang, 2018), centers on her four plays: Tablero de damas (1952), Salomé y Judith, Poemas dramáticos (1959) and El eterno femenino (1975), a postmodern farce. Tablero de damas (1952) examines the difficulties that confront an intellectual woman—loneliness, sublimation of sexuality—and presents an unflattering portrait of the place women occupy in society. The plight of the biblical heroines of her dramatic poems is made more poignant by the poetic expression rendered with exquisite lyricism. Thus Salome's mother, though a queen, experiences the geography of her abode as a prison of sorts:
                "Look at this house: what wisdom
                has drawn its plans
                what strength its walls project
                and what tenderness decorated rooms and furniture
                Look at me, savoring house and destiny in my mouth like an evil yoke!" (324)
But if both Salome and her mother appeared to be trapped, the indigenous nursemaid is placed outside the realm of representation embodied in the house due to her indigenous roots. She speaks truth to power and declares herself part of the nation: "I have no other family than this house." In a moment of self-doubt, Judith, the biblical heroine who defeats the invading general Holofernes, asks other women to help her: "I am just like you. Only an arbitrary and terrible sign separates us." But it is to no avail. The play ends with Judith ultimately taking control of her destiny knowing that she will walk amidst maledictions, and that someone will pronounce her name producing "a rancorous saliva."
The Eternal Feminine
The agony of these tragic heroines morphs into a penetrating analysis of Mexican history and of the critical junctures through which women's place in society became fixed. By locating the origins of women's continued struggles concretely in history, the unchangeable nature of "the eternal feminine" is shown to be a product of historical processes and not an unmovable condition. As one of Castellanos's characters reminds us toward the end (194):
It's not good enough to imitate the models proposed for us that are answers to  circumstances other—than our own. It isn't even enough to discover who we are. We have to invent ourselves.
As a literary intervention, the play forces the audience into participating in the unfolding of a national drama it asks women to create. Through language, Castellanos's creations begin to dismantle the long chains of misrepresentation that have trapped women in the role of the eternal feminine.