Scientists tell us exercise increases the formation of new brain cells and connections between brain cells. This Black History month (and beyond!) let's give our kids the gifts of learning and living.  Fit kids perform better in school.
Here are the 16 Black Children's Books for Better Bodies and Better Brains: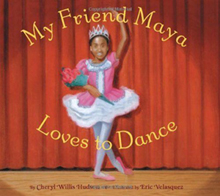 1. My Friend Maya Loves to Dance, by Cheryl Willis Hudson. In this rhyming picture book, Maya attends a lively dance class.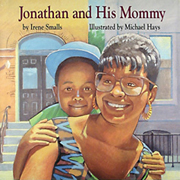 2. Jonathan and His Mommy, by Irene Smalls. A young black child and his mother take a walk around their neighborhood, turning the trip into a game as they go.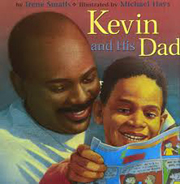 3. Kevin and His Dad, by Irene Smalls. Kevin feels excitement, pride, pleasure, and love as he spends an entire day working and playing with his father.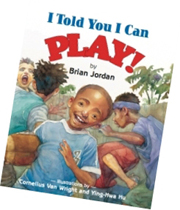 4. I Told You I Can Play!  by Brian Jordan. This heartwarming story is about an empowered little boy who exudes confidence, self assurance and a sense of humor.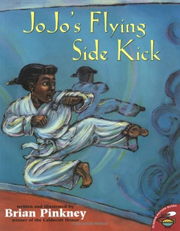 5. JoJo's Flying Sidekick, by Brian Pinkney. When Master Kim announces JoJo is ready to take the test for her yellow belt, butterflies start fluttering in her stomach. JoJo loves Tae Kwon Do, but can she really do a perfect flying side kick and break a board in two?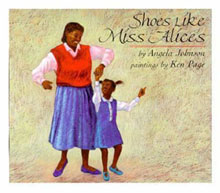 6. Shoes Like Miss Alice's, by Angela Johnson. Sara's day with Miss Alice, her babysitter, includes some jollying, a walk in the wind, dancing, napping, and drawing, each activity with its own footwear.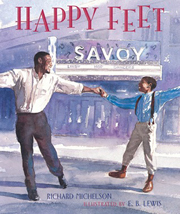 7. Happy Feet: The Savoy Ballroom Lindy Hoppers and Me, by Richard Michelson. It's Happy Feet's favorite story; after all, and he hopes that one day he'll make his own dancing debut at the legendary ballroom.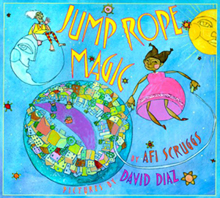 8. Jump Rope Magic, by Afi Scruggs. With a wonderful surprise ending, this rhyming book tells the story of the magic that can happen when people have fun.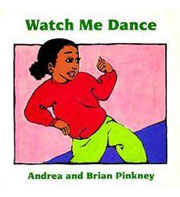 9. Watch Me Dance, by Andrea and Brian Pinkney. In Watch Me Dance, explore the joys of rhythm and movement. This spirited board book celebrates the loving closeness of an African American family.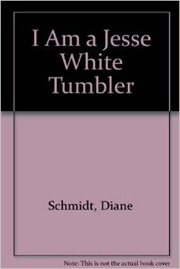 10. I Am a Jesse White Tumbler, by Diane Schmidt. Kenyon Conner, a member of the inner-city Jesse White Tumbling Team, describes the team's shows, routines, and positive aspects and influences.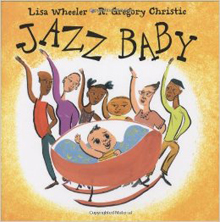 11. Jazz Baby, by Lisa Wheeler. With a simple clap of hands, an itty-bitty beboppin' baby gets his whole family singing and dancing.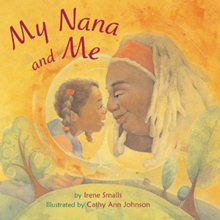 12. My Nana and Me, by Irene Smalls. A young girl and her Grandmother spend a day of hide and seek, tea parties and dancing.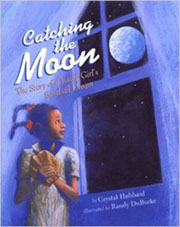 13. Catching the Moon: The Story of a Young Girl's Baseball Dream, by Crystal Hubbard. If there was anything in the world better than playing baseball, Marcenia Lyle didn't know what it was. As a young girl in the 1930s, she chased down fly balls and stole bases, and dreamed of one day playing professional ball.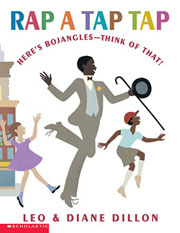 14. Rap A Tap Tap: Here's Bojangles–Think of That, by Leo and Diane Dillon. Leo & Diane Dillon bring young readers a rap a tap tap celebration of dance that will have readers clapping and tapping along.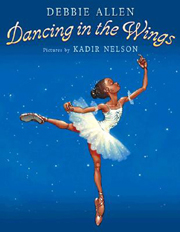 15. Dancing in the Wings, by Debbie Allen. Sassy is a long-legged girl who wants to be a ballerina more than anything, but she worries that her too-large feet, too-long legs, and even her big mouth will keep her from her dream.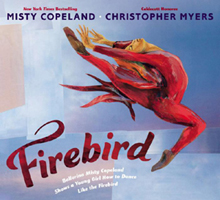 16. Firebird, by Misty Copeland. Misty Copeland tells the story of a young girl–an every girl–whose confidence is fragile and who is questioning her own ability to reach the heights.