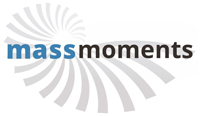 Mass Moments, is an electronic almanac of Massachusetts History. Every day, users find a different story about events and people from three centuries of Massachusetts history.

I must add that the Mass Moments website is terrific and I enjoy receiving the daily emoments – well researched and interesting.

— posted on discussion board

Teachers use it to enhance the curriculum in history and social science, English and language arts, and other subjects. In addition to streaming audio and the text of the minute-long spot, every story on the website has a background essay, primary source document, image(s), and links to both virtual and "real" resources. An interactive timeline and map provides historical and geographic context, and a message board offers the opportunity for visitors to post comments, corrections, or questions.

You can sign up to receive Mass Moments daily via email. Follow daily Mass Moments on Facebook. Request Mass Moments cards to distribute or display.
Linking to Mass Moments
If you choose to link to our site, please consider using one of the graphic links provided below. Whether you use one of these or prepare your own graphic, please direct people to:
http://www.massmoments.org
rather than to a particular screen. This link will not change and is the best entry for new visitors. Copy the html code below and paste into your source code to include these links on your website.
Large Button: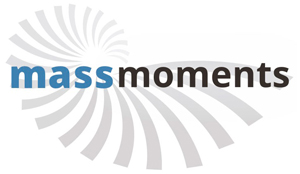 <a href="http://www.massmoments.org"><img src="http://masshumanities.org/files/programs/massmoments/mm-logo-300.jpg" width=300 height=174 alt="Mass Moments: An electronic Almanac of Massachusetts history" border="0″ /></a>
Small Button: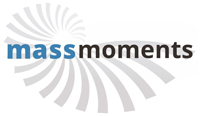 <a href="http://www.massmoments.org"><img src="http://masshumanities.org/files/programs/massmoments/mm-logo-200.jpg" width=300 height=116 alt="Mass Moments: An electronic Almanac of Massachusetts history" border="0″ /></a>