Celebrate Women's History Month with us this March. Here are six terrific stories from Massachusetts history that all took place in March, from the dramatic banishment of Anne Hutchinson in 1638 to Concord women casting their first votes in 1880. Enjoy!
Mass Moments is an almanac of Massachusetts History. Every day, users find a different story about events and people from three centuries of Massachusetts history.

March 8, 1870
Sophia Smith Endows New Womens' College
On this day in 1870, a shy but determined woman from Hatfield willed that her fortune be used to establish a women's college in Northampton. The first woman in America to endow a college for women, Sophia Smith was not a social crusader, but she did believe that women's power for good would "be incalculably enlarged" by higher education. Like other women's colleges, Smith was considered a dangerous experiment. Many people feared that rigorous study would endanger women's health and their prospects for marriage. In 1876, at the close of the college's first year, all 14 of the students were reported to be in good health. Equally important, they had "accomplished as much work as in a college attended only by males."
March 13, 1855
Charlotte Forten Enters Salem Normal School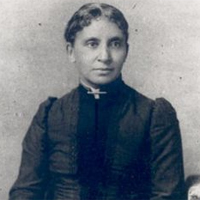 On this day in 1855, Charlotte Forten passed the entrance examination for the Salem Normal School, one of four colleges recently established in Massachusetts to train teachers. She was the school's first black student. Eighteen months later, she would be its first black graduate. After teaching for several years in the Salem public schools, Charlotte Forten volunteered to travel to the Sea Islands off South Carolina. Here, where the Union Army was in control, ex-slaves had come seeking freedom — and education. Charlotte Forten had lived her whole life among well-educated, prosperous, northern African Americans. In South Carolina, she experienced severe culture shock, but she persevered, recognizing that the freed slaves had a burning desire, and a great need, to learn.
March 22, 1638
Anne Hutchinson Banished
On this day in 1638, Anne Hutchinson was expelled from the Massachusetts Bay Colony. Three years after arriving in Boston, she found herself the first female defendant in a Massachusetts court. When she held prayer meetings attended by both men and women, the authorities were alarmed; but what really disturbed them was her criticism of the colony's ministers and her assertion that a person could know God's will directly. Put on trial for heresy, she defended herself brilliantly. But her claim to have had a revelation from God sealed her fate. She was banished from the colony. Along with her family and 60 followers, she moved to Rhode Island, and later to New York, where she perished in an Indian raid.
March 26, 1802
Deborah Sampson Performs in Boston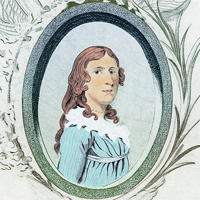 On this day in 1802, a performance of "The American Heroine" took place in a fashionable Boston theater. The audience watched spellbound as a middle-aged farmwife, dressed in the uniform of a Continental soldier, loaded and presented arms. The woman was Deborah Sampson Gannett. In 1782, the twenty-two year old had disguised herself as a man and enlisted in a Massachusetts infantry regiment. She served for 18 months before being wounded. Her masquerade was uncovered, and she was discharged. Her story became known only when she petitioned for back pay. To make ends meet while she sought a federal pension, she took the unprecedented step of performing "The American Heroine" on stages throughout Massachusetts and New York.
March 28, 1841
Dorothea Dix Begins Her Crusade
On this day in 1841, Dorothea Dix visited an East Cambridge jail and was appalled to see mentally ill women confined alongside hardened criminals. The 40-year-old teacher and writer had been exposed to the work of English reformers, and now she embarked on a campaign to ensure humane treatment for the mentally ill in America. She began by documenting conditions in Massachusetts. With the help of several powerful men, she used her research to convince the legislature to enlarge the state mental institution in Worcester. Dix then took her crusade to other states, traveling over 30,000 miles in three years. Working largely behind the scenes, she persuaded state governments around the country to assume responsibility for their mentally ill citizens.
March 29, 1880
Concord Women Cast First Votes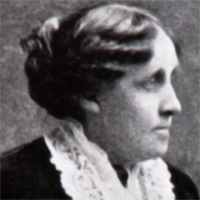 On this day in 1880, Louisa May Alcott and 19 other women attended the Concord Town Meeting. The year before, the Massachusetts legislature had made it legal for women to vote in school committee elections. A strong supporter of woman suffrage, the author of Little Women was the first woman in Concord to register to vote. She rallied other women to exercise the limited franchise they had been given. When the day came, a group of 20 women, "mostly with husbands, fathers or brothers" appeared, "all in good spirits and not in the least daunted by the awful deed about to be done." When the votes were cast, she later reported, "No bolt fell on our audacious heads, no earthquake shook the town."
No need to limit your exploration of women's history to just the month of March.
Mass Moments has many more articles featuring women (72 of them, actually!)