Celebrate Women's History Month with us this March. Here are eight stories of women from Massachusetts history, from "Mum Bett" Freeman and the ending of slavery in 1781 to the appointment of Margaret Marshall to the Supreme Judicial Court in 1999. Enjoy!
Mass Moments is an almanac of Massachusetts history. Every day, users find a different story about MA events and people.
January 12, 1912
Bread and Roses Strike Begins
On this day in 1912, the labor protest later known as the "Bread and Roses" strike began in Lawrence. A new state law had reduced the maximum workweek from 56 to 54 hours. Factory owners responded by speeding up production and cutting workers' pay. Polish women were the first to shut down their looms and leave the mill. As they marched through the streets, workers from all the city's ethnic groups joined them. Over the next months, increasingly violent methods were used to suppress the protest, but the strikers maintained their solidarity. After Congress held hearings on the situation, the mill owners were anxious to avoid bad publicity. They settled with the strikers, bringing to an end a watershed event in American labor history.  MORE
January 28, 1907
Julia Ward Howe Elected to American Academy of Arts
On this day in 1907, 89-year-old Julia Ward Howe became the first woman elected to the American Academy of Arts and Letters. Howe lived most of her long life in Boston, but it was in the nation's capital that she wrote the poem for which she is remembered today. After an outing to see the Union Army massed outside of Washington, she was inspired to write new words for an old folk tune. The result, published in the Atlantic Monthly magazine in 1862, was "The Battle Hymn of the Republic." The song was instantly popular and won Howe admirers throughout the North. After the war, she devoted the next half-century to the cause that was closest to her heart: equality for women.  MORE

February 6, 1887
Activist Florence Luscomb Born
On this day in 1887, lifelong political activist Florence Luscomb was born in Lowell. As a child, she heard the legendary Susan B. Anthony speak. In her 20s, she traveled the state campaigning for woman suffrage. In her 30s, she ran for public office, coming within 1% point of winning a seat on the Boston City Council. In her 60s, she was the Progressive Party's nominee for Governor. She remained an activist well into her 80s. In the last decades of her long life, she was a living bridge between the first and second waves of American feminism. A bust of Luscomb is included in a work of art installed in the State House to honor the contributions of women to public life in Massachusetts.  MORE

February 20, 1872
Worcester Puts Fosters' Home Up For Auction
On this day in 1872, Worcester city officials put up for auction the home of Stephen and Abby Kelley Foster. The veteran abolitionists were once again sacrificing their personal well-being to protest an injustice. Ninety-nine years after the Boston Tea Party, they sounded the cry "No taxation without representation." Since Abby Kelley Foster—like every other American woman—was deprived of the right to vote, she and her husband refused to pay their taxes. The city took title to the property, but unwilling to antagonize a sympathetic public, did not evict them. A new auction was held every year. Every year, Stephen Foster was the only bidder, and the city took the back taxes out of what he paid.  MORE

February 21, 1838
Angelina Grimke Addresses Legislature
On this day in 1838 a woman addressed a legislative body for the first time in American history. An overflow crowd gathered at the State House in Boston as Angelina Grimké, daughter of a South Carolina slave owner, presented anti-slavery petitions signed by 20,000 Massachusetts women. Over the past year, she and her sister Sarah — both fervent abolitionists — had caused a scandal by speaking to large crowds of men and women about the evils of slavery. Angelina Grimké used her appearance before the legislature to make a radical assertion on behalf of American women: "We are citizens of this republic and as such our honor, happiness, and well-being are bound up in its politics, government, and laws."  MORE

March 13, 1855
Charlotte Forten Enters Salem Normal School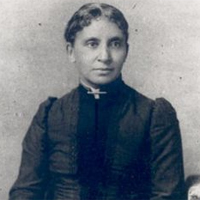 On this day in 1855, Charlotte Forten passed the entrance examination for the Salem Normal School, one of four colleges recently established in Massachusetts to train teachers. She was the school's first black student. Eighteen months later, she would be its first black graduate. After teaching for several years in the Salem public schools, Charlotte Forten volunteered to travel to the Sea Islands off South Carolina. Here, where the Union Army was in control, ex-slaves had come seeking freedom — and education. Charlotte Forten had lived her whole life among well-educated, prosperous, northern African Americans. In South Carolina, she experienced severe culture shock, but she persevered, recognizing that the freed slaves had a burning desire, and a great need, to learn.  MORE
August 22, 1781
Jury Decides in Favor of Elizabeth "Mum Bett" Freeman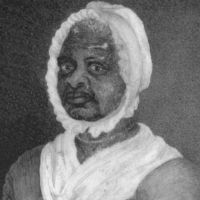 On this day in 1781, a jury in Great Barrington found in favor of "Mum Bett," a black woman who had been a slave in the home of Colonel John Ashley for at least 30 years. Listening to her master's friends discuss the newly ratified Massachusetts Constitution, she concluded that if all people were born free and equal, so was she. She found a young lawyer to represent her, and he persuaded a Berkshire County jury to declare her free. Two years later, in a case involving Quok Walker, a slave in Worcester County, the Chief Justice of the state's highest court declared that "slavery is inconsistent with our own conduct and Constitution." Massachusetts had been the first colony to legalize slavery; now the legal system helped to end the institution in the state.  MORE

October 14, 1999
Margaret Marshall Appointed to Supreme Judicial Court
On this day in 1999, Margaret Marshall became the first woman appointed Chief Justice of the Massachusetts Supreme Judicial Court. The oldest court in the Western Hemisphere, the SJC was established in 1693 in the aftermath of the Salem witch trials. Over three centuries later, Governor Paul Cellucci made history when he named a South African-born woman to lead the court. When her involvement in the anti-apartheid movement put her life at risk, Margaret Marshall emigrated to the United States, earned a law degree, and settled in Massachusetts. Her nomination as Chief Justice was controversial, and some of her rulings have been even more so. Undoubtedly the most controversial is the 2003 Goodridge decision, which legalized same-sex marriage in Massachusetts.  MORE
No need to limit your exploration of MA women's history to just these stories.
Mass Moments has many more articles featuring women (72 of them, actually!)