Each fall, Mass Humanities brings a stellar group of scholars, journalists, and public officials together for a series of public conversations examining fundamental aspects of our democratic culture. Past symposia have focused on the presidency, the Voting Rights Act of 1965, the Supreme Court, the role of the media in our democracy, military and civic culture in America and the internet and democracy, economic inequality, racial conciliation, and fake news. This year, presented in partnership with the Edward M. Kennedy Institute, join us for:
Science, Democracy, and Climate Change:
Finding the Tools to Save our Biosphere
3:30 – 5:00 PM, Sunday, October 28, 2018
Edward M. Kennedy Institute, Columbia Point, Boston
As our nation was founded, debates arose on how to achieve the proper balance of power between (among others) a more landed aristocracy and laboring citizens; between a central executive, a representative legislature, and the courts; between educated experts and ordinary voters; between private interests and the public good. History has proven the American system of government to be remarkably resilient managing difficult crises and serving as a model for other emerging democracies throughout the globe. Some question, however, whether our current national and international institutions can solve the looming global environmental challenges of our time. Debates continue to rage as to whether climate change is real. Scientific data is rejected by many in ways that seem unprecedented and calculated projections made by experts are seen as suspect. It is impossible to debate potential solutions if we cannot first define the problem. This forum will feature historians, scientists, policy makers, activists and, we hope, a cross section of the general public to explore:
How our democracy best handles the increasing skepticism of many towards "scientific facts";
The history of climate-related disasters and how that narrative shapes policy and public perception;
How changes in the political landscape challenge the implementation of solutions for the public benefit;
The implications for economic and social justice movements as underserved communities continue to face the brunt of climate change; and
The role of the humanities in understanding and addressing the climate change crisis.
Our moderator:
Steve Curwood, Executive Producer and Host of NPR's, Living on Earth
Our panelists (full bios found here):
David Cash, UMass Boston McCormack Graduate School of Policy and Global Studies

Evelyn Fox Keller, Massachusetts Institute of Technology Professor of the History and Philosophy of Science Emerita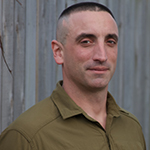 Michael Pasquier, Associate Professor of Religious Studies and History, Louisiana State University
Rev. Mariama White-Hammond, AME Church in Jamaica Plain, and local activist
Presenting partner

Media partner