Science, Democracy, and Climate Change
MODERATOR
Steve Curwood
Steve Curwood is Executive Producer and Host of NPR's, Living on Earth, which has run continuously since 1991 and is aired on more than 300 National Public Radio affiliates in the US. Steve has been a journalist for more than 30 years with experience at NPR, CBS News, the Boston Globe, WBUR-FM/Boston and WGBH-TV/Boston. He shared the 1975 Pulitzer Prize for Public Service as part of the Boston Globe's education team. He is president of the World Media Foundation, Inc. and a Lecturer in Environmental Science and Public Policy at Harvard University. He lives in Southern New Hampshire on a small woodlot with his wife Jennifer and children Noah and Amira, and loves whatever time he can get with his adult progeny, Anastasia and James.
PANELISTS
David Cash
David Cash has spent his career trying to understand and better harness knowledge to solve pressing policy challenges. He earned a PhD in public policy from Harvard University, concentrating in environment and natural resources. He also completed an MAT in science education from Lewis & Clark College and a BS in biology from Yale. While at Harvard, he conducted applied research that focused on bridging knowledge and action, exploring how science and technical information can inform decision-making related to environmental and sustainable development issues. Spending the past decade in Massachusetts state government in catalytic roles, Cash helped to transform the Commonwealth's energy and environmental policy and regulatory landscape. Cash joined the UMass Boston McCormack Graduate School in 2015.
Evelyn Fox Keller
Evelyn Fox Keller is Massachusetts Institute of Technology Professor of the History and Philosophy of Science Emerita. She received her B.A. in Physics from Brandeis University and her Ph.D., also in Physics, from Harvard University. She came to MIT from the University of California, Berkeley, where she was Professor in the Departments of Rhetoric, History, and Women's Studies. Evelyn has been awarded numerous academic and professional honors, most recently the 2018 Dan David Prize for innovative interdisciplinary research in science, technology or culture. She is an elected member of the American Philosophical Society and the American Academy of Arts and Sciences. Her research focuses on the history and philosophy of modern biology and on gender and science.
Michael Pasquier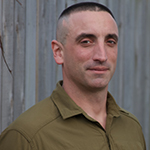 Michael Pasquier has been a member of the Religious Studies faculty at Louisiana State University since 2008. He received his B.A. at LSU and his Ph.D. in American Religious History at Florida State University. He is the editor of Gods of the Mississippi, a collection of essays on the history of religion in the Mississippi Valley, and co-producer of the film Water Like Stone, a documentary about a Louisiana fishing village facing environmental and economic decay. He also co-curated the traveling exhibit On Land | With Water: Tracking Change in a Coastal Community, which tells stories of cultural transformation through the perspectives of those who live near Louisiana's deteriorating coastline. He is currently at work on several multidisciplinary projects related to religion and the environment in Coastal Louisiana and the Mississippi River Delta including the audio documentary series Coastal Voices, which explores the relationships between people, land, and water in Louisiana.
Rev. Mariama White-Hammond
Rev. Mariama White-Hammond is a local activist and reverend at the AME Church in Jamaica Plain. She is an advocate for ecological & social justice, youth engagement, and Spirit-filled organizing. As former director of Project HIP-HOP (Highways Into the Past- History, Organizing and Power), she used the arts as a tool to raise awareness for social issues from juvenile incarceration to funding for public transportation. Mariama has received numerous awards including the Barr Fellowship, the Celtics Heroes Among Us, The Roxbury Founders Day Award and the Boston NAACP Image award. She is committed to engaging the faith community, and particularly Black church, on climate change and ecological justice issues. Rev. Mariama serves on both local and national boards and committees like the New England Grassroots Environmental Fund, Union Capital Boston, and Clean Water Action.