Join us for the screening of selected excerpts from a new documentary film about one Southern town's experience with public school desegregation. The Harvest, co-produced by Pulitzer Prize-winning journalist/historian Douglas Blackmon and award-winning documentary filmmaker Sam Pollard, explores the legacy of public school integration in Blackmon's home town of Leland, Mississippi. more
Excerpts from the film will be presented by Blackmon who will then moderate a discussion with former Boston Globe (now New York Times) columnist Farah Stockman, and two former residents of Boston —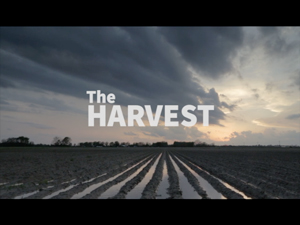 Michael Patrick MacDonald, who grew up in South Boston's Old Colony housing project during the crisis, and Cheryl Harris, who grew up in the Mission Hill neighborhood of Boston and experienced the social and political upheaval first-hand as a young mother. MacDonald is the author of All Souls: A Family Story from Southie and is now a prominent anti-gun violence activist. Harris is now a Baptist minister and leadership development consultant based in Attleboro.
7:00-9:00 PM, Wednesday, November 1, 2017
Hibernian Hall, 184 Dudley Street, Roxbury (directions)
Parking information: Some parking is available in small lot right behind Hibernian Hall. Additional parking is available in the Urban League (88 Warren St) parking lot, one block south of Hibernian Hall. Enter off Warren Place.
Open to the public free of charge.
Panelists
DOUGLAS BLACKMON is the Pulitzer Prize-winning author of Slavery by Another Name and co-producer of the documentary The Harvest.  more
CHERYL HARRIS grew up in the Mission Hill neighborhood of Boston and is now senior pastor of First Baptist Church in Attleboro and CEO of the consulting firm Cheryl Harris and Associates, Inc.  more
MICHAEL PATRICK MACDONALD grew up in the Irish neighborhood of South Boston and wrote the memoir All Souls, A Family Story from Southie, a New York Times best seller, and Easter Rising: A Memoir of Roots and Rebellion.  more
FARAH STOCKMAN, former columnist for The Boston Globe, now with the New York Times. Winner of the 2016 Pulitzer Prize for Commentary.  more