You are here:
Home
>
Public Humanist
Tag Archives | Public Humanist
published on February 21, 2019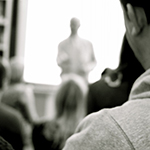 One observation after fifty years spent observing historical trends: we live in perilous times.
Read More...
published on June 9, 2014
I was on a book tour around the publication of my fourth novel when I learned that I would be teaching an introductory course on writing fiction to undergraduates in the spring. Although I was in the midst of giving readings and talks in academic settings (as I have done for years), this was to be my first experience teaching a course.
Read More...