You are here:
Home
>
Public Humanist
Tag Archives | Public Humanist
published on November 28, 2016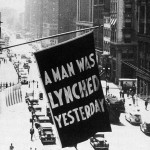 Jim Crow is again in the news and in the media on a regular basis, with recent sightings on state judicial and educational perches.
Read More...
published on November 24, 2014
So wrote Puritan separatist Edward Winslow from Plymouth Colony in a letter to a friend in 1621, and this is the earliest known written account of what constitutes American Thanksgiving in the imaginations of people worldwide. Not that there's universal agreement on the date of America's first Thanksgiving. In a very good essay on the history of Thanksgiving, the Plimoth Planation website notes
Read More...